Puerto Vallarta, Mexico - A new year brings hopes of prosperity, happiness and success. At The Palm Cabaret & Bar, all this is possible with music and comedy. The 2018 season promises to shine with celebrity impersonators, classical artists, and homegrown entertainment. Join us this New Year for "talk of the town" entertainment in Puerto Vallarta's favorite cabaret.
Joe Posa as Joan Rivers:
Joan Rivers has returned, but now she is portrayed by Joe Posa and for certain, the bitch is back. But few in the audience were aware of the stupendous show which would be in front of our eyes. This man has Joan down to a 'T'. The voice is exact, the hairdo and clothes as Joan wore, the mannerisms and jokes were making one believe that this was indeed Joan Rivers on stage. This is no amateur attempt - this is the real thing. Do not even consider challenging her.
Brandon & James have two different shows - "At the Corner of Symphony and Soul" and "You Had Me at Cello". Not only known for their pop leanings, they perform unique classically inspired covers and original compositions. They also incorporate jazz and swing into their multi-genres. The second show features James' cello masterpiece much more. Each man sings while James plays his cello, then they bounce with each taking turns at vocals and piano.
BINGO on January 8 in support of "PAWS", a PV animal welfare organization, with great prizes from local merchants. This is not only a fun evening but one which benefits this worthy charity to save and protect our lost and feral animals.
Paige Turner arrives January 1. A woman created by Daniel Frank Kelley, she has undergone much hard work thus established herself as one of the top "drag queens" of New York and beyond. Hilarious is the best word to describe this show-lady. From hopping onto the stage to ending the night, the evening is a rapid-fire comedy. She utilizes live and lip-syncing singing, in a good voice well-suited to the enjoyment and story-telling.
Gypsy Rumba
continues throughout the season to the pleasure of crowds of followers. Word has been spreading how terrific this group performs its singular blend of worldwide music. Our favorite house band features lead vocals, guitar and songwriter extraordinaire Cheko Ruíz, Alex González on over eight+ forms of percussion: various drums, congas, bongos, timbales, cymbals and cajón, Emmanuel de la Rosa on bass guitar, Alberto Ramírez acoustic guitar and Eugenia Prieto acoustic and electric violin. The five melded fantastically and immediately the audience knew that and made the band complete. They thrill their audiences with hot Latin beat and Cheko's voice, often singing his own compositions. They include several of their favorite songs, some written by Cheko, and classic Mexican songs. Cheko pointed out that they like taking the traditional Mexican songs and changing the versions to obviously their desired sound and rhythm.
Varla Jean Merman is Bad Heroine! She was Varla Jean on Ugly Betty and the winning model for the show's drag challenge on Bravo's Project Runway, coupled with cabaret and stage shows worldwide. Her shows are marked by her wicked hilarious humor which is nearly endless. No two shows are ever alike and if your ribs can handle it, attend them all.
Amy Armstrong has three different shows, with Piel Canela, Nate Buccieri and Branden & James. This triplicate of shows all feature Amy's strong, clear voice but each show has a different backup which changes the sound of the show. The first bears its Latin roots, the second has his wild joy and the third adds classical/pop/jazz sound to the presentations.
Kim Kuzma
has her first show on January 22 at 7 pm. She has been a huge favorite here for about twelve years with her shows selling out often. She used to perform at tiny local beachside spots for groups of 30 to 40. She is constantly changing the song content so viewers may come often and not see the same show twice.
Miss Conception also opens on January 22 at 9:30 pm. Our local favorite returns to enthrall us with song, skits and dresses. "Puerto Vallarta, my second home celebrating seven years, twenty costume changes before your eyes." When she lands upon the stage, the room becomes hers and she is in charge until she departs. She is the ultimate performer, consistently selling out – as evident in the packed to the ceiling place. New characters as she sings are created right before your eyes.
There is always something going on at The Palm Cabaret & Bar. Come on by, say hello. We look forward to entertaining you again in 2018 and beyond.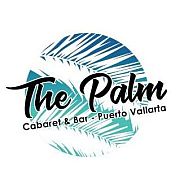 Open 7 nights a week through early April, The Palm Cabaret and Bar features two shows per night, one at 7:00 pm and the other at 9:30 pm. They sometimes offer afternoon matinees as well. For more information and the 2017-2018 season's complete line-up, visit ThePalmCabaret.com.
The Palm Cabaret and Bar is located at 508 Olas Altas in the heart of the Puerto Vallarta Romantic Zone. Tickets to all shows can be purchased at the venue's box office, which opens daily at 10:00 am, or online at ThePalmCabaret.com. For more information, click HERE, visit the website, call (322) 222-0200, or follow The Palm Cabaret PVR on Facebook.