Puerto Vallarta, Mexico - As we move into the second half of The Palm Cabaret's entertainment season, the upcoming selection of shows promise to be nothing less than spectacular. Puerto Vallarta audiences will react with not only laughter and tears, but also gasps of absolute amazement.
Miss Conception and Kim Kuzma opened on January 22 in what must be described as the best night of The Palm's winter season. Both are extremely popular; come see their shows and find out why.
Kim Kuzma
has performed locally here dating back years ago when she played at small spots on Playa Los Muertos. She has made The Palm her winter home which pleases her vast throng of followers. She has a talent which ranges across many types of music. Her shows vary yearly, even monthly, and she never leaves without a standing ovation and encore. This season Kim has prepared two shows, so see them both. One is
Evolution,
and the other,
The 70's Show.
Miss Conception is beyond words. Best to plan an evening and see for yourself. She is a Mistress Delusionist and reveals one character after another without leaving the stage. She changes wigs and peels off her next layer of dress thus becoming another well-known and loved person. Songs presented in her very fine voice mingle with the background of each character, whether famous or an animated figure from a film.
Amy Armstrong,
The Palm Cabaret's Entertainment Director [meaning she is the one who has brought us a continuous myriad of talent in song, dance, music and comedy] continues her mix of shows called
Livin' La Diva Loca.
She sings pop, rock, jazz, blues, classical, soul and Latin, mixed with her ever present terrific comedy which flows from her head and causes ripples of laughter throughout the audience. She gives you an inside look at life in Mexico and points out the little silly occurrences we encounter every day, overlooking many of them.
Amy and the Hitmen will showcase Amy with a band of musicians she has brought to our attention, an up-and-coming top draw for years to come. Expect an evening of wonderful music with Latin tinges. Amy has the ability to sing anything, so even "Do Re Mi" is not out of the question! Her voice is full and rich with her hitting and holding soaring notes which few expect.
Varla Jean is ending her crazy run locally so secure the last tickets available. She is wildly funny, a train of nonstop humor. Try to frown at one of her extravaganzas and then decide for yourself if she is the love child of Ernest Borgnine and Ethel Merman. She will take you into another world where laughter is common and ribs hurt for days.
Gypsy Rumba
continues to rock this room as our house band. No one genre of music defines them with their song list and expertise including Latin, pop, rock and Flamenco. Cheko Ruíz with lead vocals, guitar and songwriter extraordinaire, Alex González on over eight+ forms of percussion: various drums, congas, bongos, timbales, cymbals and cajón, Emmanuel de la Rosa on bass guitar, Alberto Ramírez acoustic guitar and Eugenia Prieto acoustic and electric violin comprise this super band. The five meld fantastically, demonstrating why they are followed by thousands and admired for the hot Latin beat and Cheko's voice, often singing his own compositions.
Coming soon will be some shows you must not miss. "Tres Locos Amigos" is composed of Amy Armstrong, Kim Kuzma and Nate Bucceri with Piel Canela. What a night of music that promises to be! Eric Krop returns to the Banderas Bay area. He is multi-talented in fields of singing, songwriting, recording and acting, having spent over ten years in New York. Last year his shows were extremely well-received.
Also returning will be the Cabaret Project with their show "Feathered Beaus." Forget your troubles for an evening and absorb their rapid-fire fun comedy. The ensemble projects beautiful harmonies and production numbers certain to enthrall.
Stay tuned for more excitement as The Palm's upcoming line up is filled with must-see shows. Again, please drop by the box office for a copy of our calendar. There is always something happening at The Palm, and this season is no exception.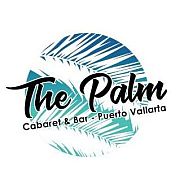 Open 7 nights a week through early April, The Palm Cabaret and Bar features two shows per night, one at 7:00 pm and the other at 9:30 pm. They sometimes offer afternoon matinees as well. For more information and the 2017-2018 season's complete line-up, visit ThePalmCabaret.com.
The Palm Cabaret and Bar is located at 508 Olas Altas in the heart of the Puerto Vallarta Romantic Zone. Tickets to all shows can be purchased at the venue's box office, which opens daily at 10 am, or online at ThePalmCabaret.com. For more information, click HERE, call (322) 222-0200, or follow The Palm Cabaret and Bar PVR on Facebook.