Puerto Vallarta, Mexico - The process for selling a home here in the Bay of Banderas (Mismaloya, Puerto Vallarta, Nuevo Vallarta, Bucerνas, La Cruz de Huanacaxtle, Punta de Mita, etc.) isn't dramatically different from selling a home in the United States or Canada, but there are some differences to the process. I thought that it might be helpful to some to walk through some consideration and the process itself.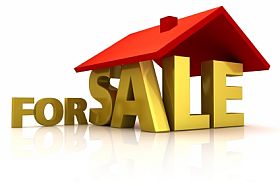 Let's first talk about exclusive listing agreements with real estate agents - and why they are important. Similar to the US and Canada, we use an MLS system here in Vallarta (oddly enough, we use two systems). We agents often send a list of properties for sale to our clients - those are generally sourced from one of the two MLS systems (often, flexmls). Some of our clients access the MLS systems directly to see what's available. If a property is NOT in an MLS system, it's far less likely to be considered as an option for or by a client. The only way that a listing may be included in the MLS is if there is an exclusive listing agreement signed with an agency that publishes their listings in the MLS system (not all agencies publish to flexmls and/or to MLSVallarta).
Exclusive listing agreements do NOT limit you to only the clients (buyers) of agents who work for that agency. For example, I show properties represented by all major agencies to my clients - and agents from pretty much all agencies seem to show my properties as well.
Choosing the right agent and agency for you is an important consideration. If you don't already have a relationship with an agency and agent, consider interviewing a couple of agents. The agents will likely want to visit your home to get a feeling for its condition, what's to be included in the sale, the view (if any), etc... as well as to meet you, of course. Some topics you might want to cover in such a conversation may include:
• The agent's thoughts about your home
• The market, in general
• A discussion on potential pricing strategy for your home
• The agent's background / experience
• What the agent generally does to advertise his or her listings
• The process (paperwork required, etc.) for listing your home
With regards to marketing - As you would likely guess, marketing plays a key role in raising the awareness of the availability of any property (raising awareness is important to help drive possible demand and to sell it sooner). Marketing is generally split into two categories - print and online. Print marketing often relates to our local free real estate magazines (for example, Point South, Property Journal, and Real Estate Guide, but can include other publications as well. Online marketing (where a growing number of our clients now obtain much of their information) is more varied and may include:
• The MLS systems
• The real estate agency's website
• Numerous other searchable real estate websites
• Affiliated international agency websites
• Social media (Facebook, etc.)
Side note - quality photos make a difference! If a client looks at a number of listings online (whether through their own search or from a list that an agent sends them), you can bet that the photographs affect their interest level. Make sure your agent has a plan to represent your property well. You want the potential buyer to want to see your property!
Once you select the right agent and agency for you, you will be asked for some paperwork. This varies from agency to agency. In general, that may include a list along the lines of the following:
• A copy of your escritura (deed)
• A copy of your predial (a recent property tax bill)
• A copy of your ID (passport, etc.)
• A signed listing agreement
• A list of inventory inclusions or exclusions
• A property disclosure statement
• A copy of condo documents for the past couple of years (if we don't have them on file)
• Acknowledgement that you have been provided a capital gains tax estimate
It looks like a more imposing list than it actually is.
If you actively rent your property, it's also helpful to inform your agent of your rental rates (so that the agent can convey that information to any prospective buyers who are considering the property as a potential rental).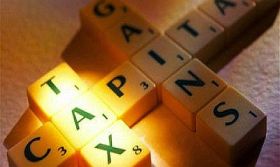 I noted a capital gains tax estimate above. Not all agencies provide a capital gains tax estimate (though I'm sure that most can if you request one). The leaders in the company where I work believe it's important that our clients know what their capital gains exposure may be in the course of a sale. I agree - it's important! If the agency you're working with doesn't provide that as part of their process, you may want to ask them for it. Better to know that information prior to listing your property to avoid some possible surprises. I personally think that it's also helpful to know how capital gains taxes are calculated (then again, I graduated from a leading engineering college with a degree in Mathematics, so I tend to get geeked about numbers and calculations… in case you do too, you're not alone!). Feel free to ask your agent to explain that in detail.
I also noted condominium documents. It's true that not all agencies require that the agents have the condominium documents on-hand when they list a property. Deals sometimes (rarely, but it happens) fall apart due to information within (or not within) the condominium documents. It can also happen that a deal falls apart because the seller doesn't provide the documents per the timeline specified within the agreement (sometimes raising the anxiety level of the buyer). Our agency requires that we have them in advance of the listing. Whether or not the agency requires them in advance of the listing, it really is a good idea to have them ready. It's better that your agent is prepared to respond to the requirements of an offer. We want the process to flow as smoothly as possible (and hopefully as stress-free as possible) to a successful closing.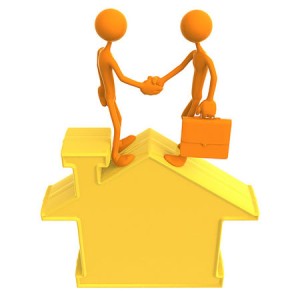 With the information above, the agent will then post your listing to the MLS system (if they have access to that system - not all agents do), and will plan to show your property when requests are made for showings. Generally speaking, the listing agent attends all showings (as opposed to using a lock box, as is popular up North). That's a plus, as your agent should hopefully know the ins and outs of your property and be able to properly present your property in a friendly, informative manner, selling the key features to the potential buyer. They should be able to answer any questions the potential buyer may have (or take note of questions and provide information as a follow-up). Hopefully the end result of the showings is a good offer that then leads to a successful transaction. Your agent will be responsible for guiding you through that sale process.
One final note - many of my clients ask me what the net proceeds would be for a sale at some specific price. Capital gains taxes are calculated in such a manner that if the purchase or sale is in a currency (e.g., USD) other than pesos, the currency exchange rate will affect the gain; capital gains are calculated based on the peso gain, not the dollar gain. Using assumptions for the exchange rate (and selling price), the capital gain (and thus, capital gains tax) can be estimated - but it's only an estimate. With that said, the net is roughly:
• Sale price
• Capital gains tax
• Trust cancellation or transfer fee
• Real estate commissions
The trust cancellation or transfer fee is dictated by your trust bank - it's generally in the range of $1000 USD or so (often less).
There can be additional deductions (for example, if the trust has not been kept up-to-date with annual payments or if there is a property tax amount still due, or if your bank has another fee related to the transfer or cancellation, etc.), but those are the most common factors that go into calculating the net amount.
We have a rather strong market at this time. If you're considering selling, it may be a good time to chat with your real estate agent. I'm sure that many agents are actively looking for more great properties to represent. I know that I am!
David Hoffman is a Real Estate agent at Tropicasa Realty. If you are thinking about buying or selling an investment property in Puerto Vallarta or the Banderas Bay area, contact him at 322-888-0791 or davidh(at)tropicasa.com.
---

Since 1997, Wayne Franklin and his team at Tropicasa Realty have been a trusted name in Puerto Vallarta real estate. Tropicasa Realty is the region's representative for "The Leading Agents of the World" and with over 100 years of combined experience in real estate, all agents of the company are affiliated with AMPI. Wayne Franklin or any member of his knowledgeable team can be contacted in-person at their Romantic Zone Office - Pulpito 145-A at Olas Altas. While in PV they can be reached at (322) 222-6505 or by calling 866-978-5539 (Toll-Free) from the U.S.


Click HERE to learn more about Tropicasa Realty, or visit tropicasa.com.