Puerto Vallarta, Mexico - The Palm Cabaret continues their long tradition of providing Puerto Vallarta with spectacular entertainment. The variety and diversity of shows are certain to please any audience. Check out the schedule online or visit the box office to find the show that suits best.
Now Playing at The Palm Cabaret & Bar
Miss Conception has been selling out all shows so secure your seats as soon as possible. Hers is a show you do not want to miss. Professionalism at its peak. Count the costume changes and then try at home. Outfit one after the next are concealed under the top one, then revealed for a new character. From her first show of the new season, our town demands an essential viewing. Imagine characters becoming apparent right before your eyes. Kevin Levesque has perfected his illusions and is a top professional. Self-assured, confident and certain of the complicated staging: that is Kevin/Miss Conception. Catch her every Monday at 7:00 & 9:30 pm and on Thursdays at 9:30 pm through March 29.
Amy Armstrong returns with Livin' La Diva Loca as our entertainment director presents different shows every week. Check with the box office as to shows and dates. She may be with Piel Canela, Nate Buccieri or Brandon & James. Each show is different and remarkable. In March, Amy is teaming up with her long time musical partner Freddy Allen. Get your tickets now, as Amy's shows always sell out.
Our lovely longtime local performer
Kim Kuzma
has two 7:00 pm shows:
Evolution,
which tells the story of her slow arduous climb to the top of the heap on Mondays, and
The 70's Show
on Thursdays, all teamed with Piel Canela. In addition to some disco hits in the second show, she reprises standard pop tunes released in this time period. Their new CD "Vivan Los 70's" is available at the box office. Kim's wide-ranging vocals and energetic stage presence excel and delight. Her richly talented sizzling ensemble is composed of the remarkable guitar stylings and vocals of Eduardo León, Fernando Huerta González on backup vocals and rhythm guitar, and Luis Rascón on percussion and cello.
Don't miss Nate on the Keys on February 20 at 9:30 and on the 25th at 7:00 pm. Nate Buccieri is a piano expert who sings well-known songs and some new creations as he attacks his piano. He is wild, energetic and absorbed; great fun to watch. He writes clever and humorous lyrics certain to amuse the audience.
Branden & James finish their season here at The Palm Cabaret, their second home, with an encore performance of At the Corner of Symphony and Soul on February 24 at 7:00 pm. The cello brings classical into the mix with piano and two vocals covering pop, classics and rock. The two men bounce back and forth off each other. One can tell that they are very comfortable with themselves and as partners.
The Palm's house band is
Gypsy Rumba
and with one visit you will understand why they are loved and enjoyed. They combine Latin with gypsy, pop and original compositions. Cheko Ruíz and Alex González are the root basis of the band with each member adding musical finesse to the overall tight sound. They rock the venue and stir the bodies of the listeners, every Sunday at 9:30 pm.
Tres Locos Amigos is show that brings the best of Puerto Vallarta talent onto one stage. Kim Kuzma, Amy Armstrong, Nate Buccieri and Piel Canela, put together a show that must be seen. The best of the best make you laugh, cry and wonder why a show like this happens so infrequently. Get your tickets now for their upcoming shows: February 24 at 9:30 pm and March 4 & 11 at 7:00.
Coming Soon to The Palm
Eric Krop returns on February 27th for a 6 show run after last year's successes here. He is an award-winning singer, songwriter, pianist and musical director. Eric possesses a fine high baritone where he can rise into the upper range with ease.
The Evasons: for around 34 years, Jeff and Tessa Evason have been performing mind games, describing peoples' thoughts and dreams with a type of 'magic.' They perform 'psychic entertainment' dealing with the powers of the mind, which are vast. This is a show which must be witnessed.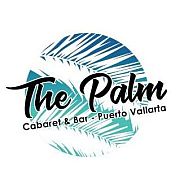 Open 7 nights a week through early April, The Palm Cabaret and Bar features two shows per night, one at 7:00 pm and the other at 9:30 pm. They sometimes offer afternoon matinees as well. For more information and the 2017-2018 season's complete line-up, visit ThePalmCabaret.com.
The Palm Cabaret and Bar is located at 508 Olas Altas in the heart of the Puerto Vallarta Romantic Zone. Tickets to all shows can be purchased at the venue's box office, which opens daily at 10 am, or online at ThePalmCabaret.com. For more information, click HERE, call (322) 222-0200, or follow The Palm Cabaret and Bar PVR on Facebook.