Puerto Vallarta, Mexico - The fabulous Miss Conception has returned for her annual run of sold out shows in Puerto Vallarta. Very few impersonators [or delusionists] match her expertise and creativity. Miss C. does not raise the bar. She IS the bar.
"Where in the World is Miss Conception" is her new show with twelve brand-new costumes that are all Mexican-made by Josť Luis Casillas who is both creative and artistic in the designing and assembling of outfits for ladies of all shapes and sizes.
No season is complete without a visit to see this star of stars, a female impersonator Extraordinaire who changes costumes on stage, right before your eyes, even the wigs, according to the character she is portraying. The minute her foot hits the stage, she is in charge, and we are her attendants. A fantastic entertainer is one who takes control of an evening and never lets up until departing to the side room. She has enjoyed three years of sold-out performances and one viewing will tell the theater-goer why.
Last season, Kevin Levesque, as she is also known, combined the first five seasons into a 'Best Of' show. Favorite characters from movies and Disney matched with appropriate songs chosen melded into a complete entertainment package of super female singers presenting memorable tunes with wise remarks, dancing, costumes and wigs, right before your eyes. Miss C. peels of one costume revealing another, then another, all coordinated with whom she has evolved. It is not uncommon to witness eight costume changes without her leaving the stage.
A wide video portrayed Miss Conception as she flew from country to country showing recognition of facets of that particular place. Havana kicked off this latest version of her wild ride. Was that Carmen Miranda? She landed in the US, Egypt and India as her pilot guided the plane onto the runway.
A logical stopover was Mexico with "Guadalajara" bursting through the air, sung by local headliner Alberto Cuevas "El Diamante" strongly and clearly. The crowd expressed that this number was a highlight tonight. "Mambo Italiano" brought Italy and pizza to the forefront. She shook that area in front of the crowd. She was taught "Riverdance" by Michael Flatley displaying the famed Irish dance marked by many rapid footsteps. Miss Conception excelled receiving loud applause. A final stop had to be her homeland and town Toronto. She flew to us leaving her post as a Royal Canadian Mountie.
The summation of a night with Miss Conception is star power, five-star professionalism, a wonderful singer with no lip-synch and mind blowing costumes fit for any Broadway musical. The is the one and everybody needs to attend to see and be captivated by all that is projected to the onlookers. More information would do nothing but decrease the intense surprise and thrills which lie ahead.
*First published by local entertainment writer Gary Beck's Puerto Vallarta Shows Facebook page, More of Beck's Best: Theater, Cabaret and More!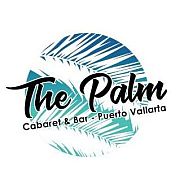 Open 7 nights a week through early April, The Palm Cabaret and Bar features two shows per night, one at 7:00 pm and the other at 9:30 pm. They sometimes offer afternoon matinees as well. For more information and the 2017-2018 season's complete line-up, visit ThePalmCabaret.com.
The Palm Cabaret and Bar is located at 508 Olas Altas in the heart of the Puerto Vallarta Romantic Zone. Tickets to all shows can be purchased at the venue's box office, which opens daily at 10 am, or online at ThePalmCabaret.com. For more information, click HERE, call (322) 222-0200, or follow The Palm Cabaret and Bar PVR on Facebook.