Puerto Vallarta, Mexico - Starting your own business in Mexico is by no means an easy task, although it could end up providing an immense amount of satisfaction once accomplished. However, there are things that need to be thought about beforehand to make sure that start-up goes smoothly and as planned.
First, do your research. It's important to know what businesses are about to boom, so that you aren't only securing profitability in the present, but also for years to come. Some business ideas that are looking good for 2018 include anything Virtual Reality related, children's services, counseling and life coaching, and financial planning, to name a few.
Once you've figured out what your niche is going to be, it's important to make sure make sure you not only have the passion for the sector in order follow through, but that you don't underestimate your need for the proper education and training. You may not need three degrees in physics and anatomy, but simple business management education and up-to-date training in the area can help grow your expertise and secure your success.
Besides having a solid business plan, financing is probably one of the most important aspects of starting your own business. It is important to explore your options and find the business loan that is realistic for you and your intention.
Luckily, MEXLend is not only the most experienced residential mortgage broker in Mexico, but we also provide small business funding in Mexico. We have large international funds as well as Mexican banking entities that will fund projects throughout the country. We are here to help you secure the money you'll need to start a successful business in Mexico. Contact us today!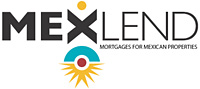 Are you looking to purchase vacation or investment property in Mexico? To discover which one of the many mortgage loan options that MEXLend offers is right for you, visit MexLend.com or MexLend.com.mx, call (322) 222-7377 in Vallarta, toll-free at 1.800.3.Mi.Casa in Mexico or (917) 779-9061 from the US or Canada.

To learn more about MEXlend, click HERE.