Puerto Vallarta, Mexico - Noted for its unique cuisine and ambiance, The River Café is a landmark restaurant in the heart of downtown Puerto Vallarta. Opening its doors in 1996, owners Eva Sanchez and Margarito Larios transformed a natural paradise on the Rio Cuale Island into a sophisticated riverside restaurant, where cuisine and nature meld exquisitely.
Whether for breakfast, lunch or a romantic candlelit dinner accompanied by soft live music, every meal here is a delicious experience, but on April 24th and 26th, diners are in for a special treat, as River Café presents "Guitar Nights" with Lobo & Esau from 7:30 to 10 pm.
Flamenco guitarist Wolfgang "Lobo" Fink and Esau have stylized sounds from around the world. Gypsy, Celtic, and Latin music all come together in a blend that bedazzles listeners.
Discover River Café with all your senses. Relish the exquisite flavors of its imaginative international cuisine, savor the fruity notes of a good wine, listen to soft music and the gentle murmur of the passing river, take pleasure in the colors of surrounding art and nature, and feel the warmth of its excellent service.
"Guitar Nights" at The River Café will turn your dining experience into a night to remember. These incredible and unique shows will be starting at 7:30 pm nightly so reserve your table now to ensure that you don't miss their show and a delicious dinner.
Due to the duo's popularity, reservations are highly recommended, and can be made by calling (322) 223-0788 or online at RiverCafe.com.mx.
---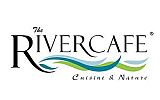 Open daily from 8 am to 11:30 pm, The River Café is located at Isla Rio Cuale #4 in downtown Puerto Vallarta. Reservations are recommended and can be made by calling (322) 223-0788 or online at RiverCafe.com.mx.

Click HERE to learn more about The River Café.