Puerto Vallarta, Mexico - In today's world, where creativity is not only accepted, but encouraged and celebrated, the dream of starting one's own small business is becoming more and more common. Not only is the dream becoming more common, but the possibility of actually fulfilling it has grown into something much more attainable.
When starting one's own business, you will be presented with a series of challenges you'll need to overcome in order to be successful. Here we've decided to briefly outline what some of the most common challenges may be so you can feel prepared to take them on:
Model: The first challenge you may encounter is one of the most common: What kind of business should you start? The balance between finding something you're passionate about, along with high chances of actually profiting from that business can be a difficult task. Be sure to do your research on what types of businesses have a high success rate and will continue to thrive for years to come.
Management: You may be able to start a business on your own, but once it's up and going you will most likely need to hire a crew to help you run the ship. Be sure to identify your own strengths and weaknesses so that you can hire people who can help you with ideas and management in the areas that you may not be so experienced in.
Marketing: Since marketing is essential for any business, it is important to decide what kinds of marketing techniques you will use to advertise your products or services - traditional, digital, or both? If you aren't exactly experienced in the area of marketing, especially when it comes to digital marketing (because in this day and age online marketing is extremely powerful), it's important to identify this as one of the areas you may need to delegate to someone else.
Money: Starting a business is not cheap. The trick is balancing your investment, and to implicate proper planning in order to maximize your return. Finding the right institution to provide you with a business loan is essential.
Starting a business in Mexico could be the ultimate goal for many. Luckily, MEXLend is not only the most experienced residential mortgage broker in Mexico, but we also provide small businesses funding in Mexico as well. We have large international funds as well as Mexican banking entities that will fund projects throughout the country. We are here to help you secure the money you'll need to start a successful business. Contact us today!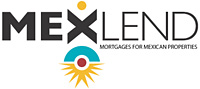 Are you looking to purchase vacation or investment property in Mexico? To discover which one of the many mortgage loan options that MEXLend offers is right for you, visit MexLend.com or MexLend.com.mx, call (322) 222-7377 in Vallarta, toll-free at 1.800.3.Mi.Casa in Mexico or (917) 779-9061 from the US or Canada.

To learn more about MEXlend, click HERE.