Puerto Vallarta, Mexico - El Pitillal, which is no longer the sleepy little extension of Puerto Vallarta of yesteryear, now has a Woolworth's! Cinemas, Walmart and other new venues have brought changes to this colonia and everyone seems quite happy, with the exception possibly of commuters who don't travel nearly as quickly on Calle Francisco Villa.
We remember when El Pitillal was not much more than a series of unpaved roads and a fun escape from Puerto Vallarta. Now it's a day trip, which can involve three meals, a movie and some ambitious shopping. Without losing its sense of tradition and local culture, Pitillal, once a hub of precious coconut oil production, is now a veritable open-air shopping mall encompassed in a barrio.
Buses that say Pitillal will obviously get you there or you can take a taxi. If you're driving yourself, take Francisco Villa, pass the library and keep going. Another route is to come from the main highway, turn inland at Walmart/Sam's on Priscilliano Sánchez, and either way, you'll arrive in the core of this lovely destination.
The new Woolworth's is not the only reason to venture to Pitillal. We have found a variety of great shops with delightful surprises. To name a few... Ángel de Luz, where you can buy candle making materials and supplies; El Perlita, not just a buttons and bows type of merceria (sewing notions shop). At El Perlita, we have found not just craft items to peak the imagination but helpful clerks to give us ideas for new projects.
Perfumería Fraiché is a quick stop to learn how to make fragrances! Fondants is a bakery with extraordinary cakes of stunning original designs. If you're looking for a cake for a special occasion, this is the place. El Vaquero is where you must go in search of quality cowboy boots, hats, clothing and accessories.
There are also the usual tiendas found in Puerto Vallarta (or any Mexican town, for that matter) plus fabulous restaurants and taco stands, open a variety of hours. We've discovered amazing comida corridas in Pitillal, inexpensive three and four course meals presented in small settings. Plan to spend a day; there is so much to see and do. And don't forget about Woolworth's!
Que es cómo es.
---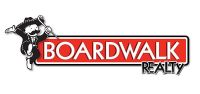 Puerto Vallarta is a paradise, where history and natural beauty is met with all of the comforts of home, and you can live the life you always dreamed of while making a strong investment in the future. Boardwalk Realty, a boutique real estate agency, goes beyond buying and selling homes. From immigration to health care, they can teach you how to live and own in Puerto Vallarta on any budget, and help you turn life into a perfect Puerto Vallarta lifestyle. For more information,
click HERE
or visit
BoardwalkRealtyPV.com