Puerto Vallarta, Mexico - It is no secret that over the last 30 years or so, Puerto Vallarta has boomed into a top destination in Mexico. People are flocking to the city to enjoy its beauty and charm, and they almost always end up falling head over heels in love and investing in real estate so they can have a home of their own and live here.
When it comes to living in Mexico, Puerto Vallarta is a fantastic place to be for people of all ages. For young families looking to raise their young in Mexico, Puerto Vallarta has been deemed one of the safest cities in Mexico, and offers lots of different schooling options and day-time activities for children and teens. Plus, there are tons of social opportunities for both young and retired expats who are looking to meet like-minded people.
From its wide variety of water and land sports, to year-round marine wildlife sightings, there is always something going on in Puerto Vallarta. Add to that all kinds of different food, music and cultural events, along with PV's many nightlife, gastronomy and shopping experiences, and you'll understand why this city is a top destination for those looking to purchase a home in Mexico.
Puerto Vallarta is a place where culture, color, food and people come together to create an unparalleled warmth that leaves people feeling welcome and at ease. Taking this all into account, it's no wonder why more and more people are relocating to this wonderful city every year.
When you decide to 'take the plunge,' contact the experts at MEXLend, the most experienced residential mortgage broker in Mexico. We are here to help you secure the loan you need to make that move into the home you've been dreaming of, or to find that perfect vacation home for your winter escape from the cold up north.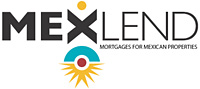 Are you looking to purchase vacation or investment property in Mexico? To discover which one of the many mortgage loan options that MEXLend offers is right for you, visit MexLend.com or MexLend.com.mx, call (322) 222-7377 in Vallarta, toll-free at 1.800.3.Mi.Casa in Mexico or (917) 779-9061 from the US or Canada.

To learn more about MEXlend, click HERE.