Puerto Vallarta, Mexico - We were very excited when we heard the bell of the garbage man ringing a few months ago; bringing back a tradition that had sadly disappeared. The bell ringing a warning that the truck is coming shortly and gives one enough time to gather trash bags and get them to the curb. Pick up schedules vary according to area/colonia and it's best to check with neighbors if you have moved into a new part of town.
We were hoping that some type of recycling plan might be close behind. Unfortunately there are no real programs in Puerto Vallarta, though the city has tried to initiate plans for the past two administrations, as evidenced by the few collection bins still in existence.
It's a challenge to recycle but there are measures we can all take. Let's start with plastic water bottles. They are everywhere, and in the canal they float to the banks during flood times, and stay there or blow into the streets. The sides of roads are cluttered with debris; much of which are the ubiquitous water bottles.
If you are a habitual water drinker, a very healthy habit indeed, get yourself a reusable container. Refill it with water from your garrafone (that big blue bottle delivered to your home on a regular basis). A garrafone from Ciel is $26 pesos. Do the math. Recycling depositories for empty plastic bottles come and go; the most current being the Medina Hardware store on Insurgentes.
We want to tell people to not drink anything in aluminum cans because the contents are generally so bad for your health; it's simply not worth it. But for those who do have them, we offer a great suggestion: Put them in a clear, plastic bag and place it in your garbage area. Those who collect cans and make a few pesos from their effort will be grateful.
Styrofoam. Why is this material still available on store shelves? We can tell you one way to deal with that: Don't Buy It! A friend recently attended a party hosted by North Americans who used Styrofoam tableware. She brilliantly took them to task. Where is this material going to end up? If it's a landfill, you can be sure it will remain there for at least another 500-plus years.
The TelCel store in Galerias Mall has a bin to recycle old cell phones and batteries, which is a good thing to know, since it's very difficult to recycle batteries and they should NOT go in the garbage. The Mega supermarket will take bags of plastic bags from us. It's nice to know the local community is pitching in, or providing a place to pitch in for Puerto Vallarta's recycling effort.
Que cómo es es.
---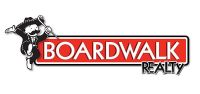 Puerto Vallarta is a paradise, where history and natural beauty is met with all of the comforts of home, and you can live the life you always dreamed of while making a strong investment in the future. Boardwalk Realty, a boutique real estate agency, goes beyond buying and selling homes. From immigration to health care, they can teach you how to live and own in Puerto Vallarta on any budget, and help you turn life into a perfect Puerto Vallarta lifestyle. For more information,
click HERE
or visit
BoardwalkRealtyPV.com