Puerto Vallarta, Mexico - The Palm Cabaret has been entertaining Puerto Vallarta audiences for years, and it just keeps getting better! Come November, The Palm will kick off its 19th year as a south side 'Hot Spot' with a new look, some fresh talent, and the return of some of PV's favorite stars in all-new shows.
Just like the diva Cher, The Palm has undergone some slight renovations. An increased capacity and the removal of pole obstructions have allowed for a more spacious cabaret environment with additional seating options for guests.
The Palm Cabaret & Bar is delighted to welcome back several returning favorites for their 2018-2019 season. Miss Conception has been around the world, but this season you'll see her take on the small screen in the all new, live singing, costume reveal spectacular, "Boob Tube."
Girls will be girls as storyteller and YouTube sensation Coco Peru tells you exactly what's bothering her in "The Taming Of The Tension." The love child of Ethel Merman and Ernest Borgnine, the delightful Varla Jean Merman goes where many have gone before: "Under a Big Top."
Kim Kuzma merges modern hits and classic hits in the all new "Jukebox. The dynamic duo of Branden & James will combine their talents and the songs from two of the most popular musicals of all time in "The Phantom Of The Greatest Showman."
Broadway baby Marti Gould Cummings returns for 5 shows only from December 19th through 22nd. 'Can we talk?' Joe Posa embodies the Queen Of Mean, Joan Rivers, in an all new show featuring Fashion Police executive producer, Tony Tripoli.
'Hello, Possums!' You'll be in stitches as Michael Walters brings to life the "Mouth Of The Border," Dame Edna; Eric Michael Krop will be your teenage dream in the one man showcase "Pop Goes The World"; and mentalist duo, The Evasons, will shock and amaze for two shows only, February 6 & 12.
This season, Piano Man Nate Buccieri delivers two one-of-a-kind shows that are not to be missed: "Big, Gay 80's," which combines classic hits with costumes, improvised comedy, and on the spot composing you won't believe, and "#NateOnTheKeys," covering songs by different artists every week.
New York City sensation Paige Turner takes the stage with a rolodex of jokes you'll be repeating for weeks, and Bohemia Viva returns to The Palm this year with a new show, "Reflections." Also returning to The Palm are the lively Luna Rumba Productions, with three unique shows, "Luna Rumba", "Duende", and "Arte Puro."
In addition to returning favorites, The Palm is extremely excited to welcome a new crop of talent to our cabaret. Don't miss RuPaul's Drag Race Season Three Winner, Raja Gemini; 'Fashionista' Jimmy James; Country queen, Bonnie Kilroe; Liza Lott in "Minnelli: The Legend"; Show-stopper Jesse Luttrell; Denita Asberry in "Shades Of Soul"; the dazzling Amy Bishop, and a special appearance from Lady Anya Face.
You'll be guaranteed a great evening with our stellar line up of artists and friendly staff always ready to greet you with a smile. Join us on November 21, 2018, as we launch our 19th season in Puerto Vallarta and experience for yourself why The Palm Cabaret just keeps getting better and better.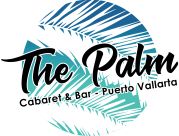 Open 7 nights a week, The Palm Cabaret and Bar features two shows per night, one at 7:00 pm and the other at 9:30 pm. They sometimes offer afternoon matinees as well. For more information and the 2018-2019 season's complete line-up, visit ThePalmCabaret.com.
The Palm Cabaret and Bar is located at 508 Olas Altas in the heart of the Puerto Vallarta Romantic Zone. Tickets to all shows can be purchased at the venue's box office, which opens daily at 10 am, or online at ThePalmCabaret.com. For more information, click HERE, call (322) 222-0200, or follow The Palm Cabaret and Bar PVR on Facebook.