Puerto Vallarta, Mexico - The Banderas Bay region has always been known for its delicious fare. However, every in November, the Festival Gourmet International turns this beachside destination into a food lover's paradise for ten days.
Every year, a star-studded cast of national and international guest chefs come to town to share their expertise with the talented chefs from some of the finest restaurants in Puerto Vallarta and around Banderas Bay.
The River Café has been participating in the Festival Gourmet for 21 years and, in this 24th edition, they have once again invited a world-renowned guest chef to join them in the kitchen, and are proud to present this year's Guest Chef, Antoine Poitevin, from France.
Antoine has prepared a tantalizing menu of "Organic and Fresh Cuisine" for this year's Festival Gourmet, which continues through December 2, 2018.
XXIV Festival Gourmet International at The River Café
APPETIZERS
• Cream of Asparagus with Serrano Chips
• Margret Fumé and a Oeuf Parfait sur toast
• Foie Gras Ravioli with Truffle Broth
ENTREÉS
• Filet Mignon with a Red Wine reduction and Shallots
• Lobster and Asparagus Risotto
• Confit Lamb Parmentier with Sweet Potatoes
• Roasted Catch of the Day Filet with Thyme and Grandmother's best Ratatouille
DESSERTS
• Strawberry and Basil Macaroons
• Chef's Merveilleux
• Pistachio Panacotta with Almond Crumbles
• Chocolate Soufflé
All of the delicious cuisine is presented elegantly, and served professionally with every attention given to detail, from 4-11 pm daily through December 2, 2018. Don't miss this gourmet extravaganza at The River Café, click HERE to make your reservations TODAY!
BUT WAIT, THERE'S MORE!
On Saturday, December 1, starting at 1 pm, The River Café will host one of the Festival Gourmet's featured events, "The Vintage Wine Fair."
This special event features varieties from more than 15 wineries, including many award-winning wines from around the world. Upon arrival you will receive an elegant souvenir wineglass for tasting all of the different wines on offer.
Although wine is the highlight of the event, there will also be many great cheeses, produced right here in Mexico by Quesart; and excellent French bread that has been pre-baked by Bridor in Paris and finished right in front of your eyes.
For a reasonable extra charge you also get a spectacular Grand Cru wine. Of course, this wine festival is brought to life with live music, making this event a real fiesta. The wine dealer will also open a wine boutique, so you can stock your personal wine cellar with your favorites at wholesale prices.
Tickets to The Vintage Wine Fair cost just $380 pesos per person and can be purchased online at FestivalGourmet.com.
---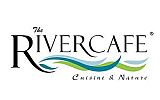 Open daily from 8:00 am to 11:30 pm, The River Café is located at Isla Rio Cuale #4 in downtown Puerto Vallarta. Reservations are recommended and can be made by calling (322) 223-0788 or online at RiverCafe.com.mx.

Click HERE to learn more about The River Café.