La Paz, BCS - In this edition of The Settlement Company's Mexico Resort Real Estate Report, John K. Glaab shares information about condominium HOA meetings in Mexico, Medicare in Mexico, the 2018 NAR and AMPI real estate conferences, and paying tax on Mexican rental properties.
Things You Should Know About Condo HOA Meetings in Mexico
Harriet Murray, Cochran Real Estate, Puerto Vallarta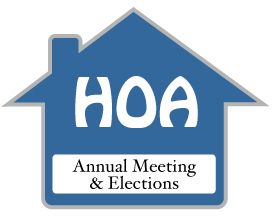 Understanding how condominium ownership works should begin with the things you should know about condo meetings in Mexico. First, knowing how homeowner meetings for condos in Mexico work is an important responsibility for owners. The homeowner meetings are the top authority for the running of the building. Meetings are both ordinary and extraordinary. There will be at least one ordinary meeting a year, held within the first three months of every year. Notices for the ordinary meeting are legal if at the first meeting, there are at least 51 percent of the condominium rights represented. If 51 percent are not present, a second meeting will be scheduled no sooner than seven days or later than 14 days. At this second meeting, the majority of the homeowners, or their representatives, present will be declared a majority. The general meeting must take place in the city where the condominium is located and notice for the meeting must be issued at least 15 days prior to the meeting. Read more at
expatsinmexico.com.
Medicare in Mexico Could Benefit U.S.
Reihan Salam, The Atlantic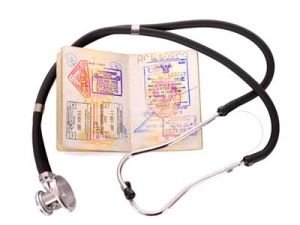 As the U.S. population ages, demand for home health aides and other low-wage service workers who can provide for the elderly is increasing, and this rising demand is often cited by advocates of higher immigration levels. The trouble, of course, is that low-wage workers will one day age themselves, and their low incomes mean that they will need safety-net benefits and wage subsidies to lead decent and dignified lives on U.S. soil. Medicare-in-Mexico offers an alternative. For years, U.S. retirees have been settling in Jalisco, Guanajuato, Baja Sur, and the Mexican Caribbean in large numbers, and they've been doing so despite the fact that Medicare does not cover health services outside of the United States, even if extending coverage would yield substantial savings for U.S. taxpayers. By covering health services for Medicare-eligible Americans in Mexico, the U.S. could generate employment opportunities for low-skill workers in Mexico, including Central American migrants. It might also
meaningfully reduce Medicare expenditures,
since the cost of offering benefits would be considerably lower in Mexico than in the U.S., as Marla Haims and Andrew Dick suggested in a 2010 report for the Rand Corporation.
Read the full article at
theatlantic.com
Two National Real Estate Conferences took place in November 2018, the Mexican Association of Real Estate Professionals (AMPI), and the United States' National Association of Realtors® (NAR).
Annual Conference of The Mexican Association of Real Estate Professionals
Liliana Elena González, Mexatua Realty, Morelia, Michoacán
The forty-seventh edition of the National Real Estate Congress of AMPI took place from November 28 to 30, 2018 in the city of Oaxaca, in the state of Oaxaca. The conference included educational sessions, international networking, and a meeting of Presidents from AMPI's Sections across Mexico. At the Annual General Meeting, ten new members were elected to the National Advisory Board. As well, Roberto Barrios of Mexico City was elected Vice President of the association. The 2019 Annual Conference and General Assembly will be in San Luis Potosi.
National Association of Realtors Meeting
The 2018 National Association of Realtors® was held in Boston. Two of the most popular and informative educational sessions were presented by Dr. Lawrence Yun and Leigh Brown. NAR's Chief Economist Lawrence Yun discussed recent developments in the U.S. economy and their impact on the housing market. He reviewed recent trends in 2018, as well as his expectations for the beginning of 2019. Dr. Yun was joined by Lisa Sturtevant, president and founder of Lisa Sturtevant & Associates. She presented, "How to increase the supply of affordable housing in the market." Leigh Brown of Concord, North Carolina presented, "Four Pillars of Real Estate Success." Leigh is a member of Associated Realty of the Americas" (AREA). Earlier in the year, Leigh was the "Mistress of Ceremony" at the AREA Annual Retreat in Newport Rhode Island. Vince Malta, President Elect of NAR hosted a reception for AREA members attending the Conference. The 2019 Realtors Conference and Expo will be held in San Francisco November 9-11.
Taxes on Rental Property in Mexico Program Growing
As owners of Mexican properties become aware of the consequences of not paying taxes on rental properties, The Settlement Company® program is growing. The Mexican Tax department (SAT) Mexican Immigration and banks in the three NAFTA countries are all cooperating in an attempt to decrease tax evasion in this country. A prominent Los Cabos REALTOR® wrote the following in The Gringo Gazette, a local English language newspaper: "If you are renting your place you need to pay taxes on your income. Historically, SAT (our version of CRA and IRS) has looked the other way, but a few bad apples have spoiled it for everyone. SAT has started calling on Homeowners Associations and I believe it is only a matter of time before they take action." For more information, visit rentaltaxmexico.com, or email info(at)settlement-co.com
---

John Glaab is Director, International Marketing at The Settlement Company, Mexico's oldest title and escrow company. A Certified International Property Specialist, he is a founding member of AMPI Los Cabos and the new Global Mexico Real Estate Institute. In 2012, John was named the International Real Estate Member of the Year by NAR. For further information, contact John at
John.Glaab(at)settlement-co.com.