Puerto Vallarta, Mexico - Mangoes are ripe for the picking over the next few months, especially at The River Café, where cuisine and nature meld exquisitely. Every summer, visiting and resident Foodies rejoice as this popular Puerto Vallarta restaurant brings back their popular 'For the Love of Garlic and Mango' festival in June and July.
From June 11 through July 31, this extraordinary culinary event offers a collection of sweet and savory dishes that combine one of the oldest cultivated foods and the king of fruit on a special four-course menu that is sure to tantalize your taste buds - for only $500 pesos per person. (Beverages and gratuity not included.)
Indulge your senses as you sit back and enjoy the sights and sounds of nature, live music, and a glass of your favorite wine or distilled spirits as you contemplate which of the 'For the Love of Garlic and Mango' dishes to choose from this innovative gourmet menu.
For the Love of Garlic and Mango Menu
June 11th through July 31st
$500 pesos per person
For the Table
• Amuse Bouche: Garlic confit with mango chutney and bell pepper served with crostini
Your Choice of Appetizer
• Quinoa Salad with avocado, grilled peach, and mango and cilantro vinaigrette
• Doble Garlic Cream Soup with potato and chipotle aioli
Main Course Alternatives
• Surf and Turf Brochette: beef fillet and shrimp brochettes, served with fresh vegetables, mashed potatoes and garlic butter
• Garlic Penne Pasta: with roasted garlic, pancetta and green peas in creamy garlic sauce
• Grilled Chicken Breast: with vegetable quinoa topped with mango-ming marmalade
Dessert Choices
• Brandy Glazed Fresh Mango over vanilla ice cream
• Mango and Coconut Mousse
From June 11 through July 31, you can enjoy all of this, plus the natural beauty and ambiance of the Rio Cuale, from 12 Noon to 11:30 pm every day - only at The River Café.
---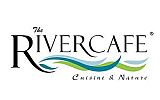 Located at Isla Rio Cuale #4 in downtown Puerto Vallarta, The River Cafe is open daily from 8:00 am to 11:30 pm, with Live Music every night from 7:45 to 10:00 pm. Credit cards accepted. Reservations are recommended and can be made by calling (322) 223-0788 or online at RiverCafe.com.mx.

Click HERE to learn more about The River Café.