Puerto Vallarta, Mexico - Here's the latest news from Purr Project, a non-profit, no-kill feline shelter located just north of Puerto Vallarta, Mexico, that provides homeless cats and kittens a recuperative stay with the ultimate goal of adopting them out to loving homes sterilized, vaccinated and disease free.
SHELTER UPDATE
Since January, we have taken in 125 felines - that's a record! - and there are still five months to go this year! 100 of those were kittens and the rest were teenagers or adults. This year, we had many newborns that had to be bottle-fed, and thankfully found fosters for this difficult job.
All incoming cats have to be tested for FIV/Leukemia, given flea and parasite treatments, vaccinated and spayed or neutered, when old enough. The older cats and feral kittens are eventually released to live in the yard and the social kittens are put up for adoption.
In spite of our new adoption venue at PetCo, we still have a nursery FULL of kittens that need a loving home. Each kitten costs us approximately $100 USD in medicines, vet care and special food to get "adoption ready," so you can see the cost really adds up! By the end of the summer, we are always in need of funds. If you would like to make a donation, and every little bit helps, you can get all the information on our website at purrproject.com/donate.
Visit the PetCo adoption center on any Friday, Saturday or Sunday from 9:00 am to 9:00 pm - maybe you'll meet your new kitty there!
SHELTER TOURS
The first tour of next season will be on Wednesday, November 13th and every other Wednesday through March. The only exception will be on Christmas Day when the tour that week will be Thursday, December 26. These guided tours are a highlight of many visits to Vallarta and a great way to spend a morning with all the PuRR cats and kittens. You can reserve and pay for your seat on the van right on our website at
purrproject.com/shelter-visits.
GARAGE SALE
The next Garage Sale will be on Saturday, November 9th in the Marina. It's only August but we've had lots of inquiries as to when the next PuRR Garage Sale will be! So you have 3 months to clean out your closets, garage, jewelry box and kitchen cabinets for any items you would like to donate. We'll be posting times and how to schedule pick-ups at a later date.
CATS AND PLAYTIME
All cat experts agree that engaging your cat in play is as crucial to their well-being as good food and water! It is not only amusing to watch but helps reduce kitty boredom and promotes a happier, less-stressed, and more fit feline. Cats are natural hunters so wand toys and items you can pull around on a string that they can stalk (and catch!) are great for that. When they don't have a human to play with, the toys that engage their interest are little furry mouse toys they can bat around or that have feathers or balls are favorites in our nursery.
For more Kitty News, please visit PurrProject.com.
---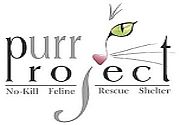 PuRR Project is a Non-Profit shelter in Puerto Vallarta, Mexico that provides homeless cats and kittens a recuperative stay with the ultimate goal to adopt them out to loving homes. All of our residents have been sterilized, vaccinated and are disease free. We accomplish this through our own efforts as well as collaboratively with other animal welfare organizations. Both monetary donations as well as donations of dry cat food are most welcome – and much appreciated. Donations 501(c)(3) tax-deductible in the U.S. For more information, visit PuRRProject.com or send an email to info(at)PurrProject.com.