Because you only live once, you should live your life in style at Bonita Hill, a new ecologically-friendly real estate development in the most desirable area of Puerto Vallarta, La Zona Romantica.
Coming soon to Colonia Emiliano Zapata, the condominium project is being developed in a 2252.68 m2 polygonal area between Ignacio L. Vallarta, Constitution, and the road to Mismaloya, one of the most sought-after locations in Puerto Vallarta's historic center and the area with the highest market appreciation in the bay.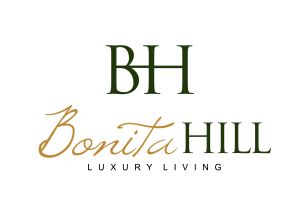 For more info, call Costa Dorada Realty at (322) 222-0499, or Tropicasa Realty at (322) 222-6505.
Bonita Hill's location alone is enviable, just two short blocks from Basilio Badillo, also known as 'restaurant row,' and all of the south side's cultural and touristic attractions, including Los Muertos Beach and its new pier, parks, art galleries, bars, and other places to experience Puerto Vallarta's wonderful Mexican culture.
Offering amazing ocean, mountain, and downtown views, this gated community of low-rise condominium units will be built in traditional Mexican contemporary style, totally surrounded by lush tropical gardens and professionally landscaped common areas where you can sit in the shade for hours and catch up on email or read your favorite novel.
Consisting of 58 condos that range in size from 60 m2 to 100 m2 with 2 bedrooms, 2 bathrooms; 1 bedroom 2 bathrooms; 1 bedroom, 1 bathroom; and studio apartments, one of the highlights of this development is that of the total 58 units 70% of these have views of downtown Puerto Vallarta and Banderas Bay, 10 units have urban views, 4 units will overlook the community's indoor park, and for the most privileged privacy, the last 4 residences come with their own private gardens.
To round out the composition of this development, Bonita Hill will include a commercial area with 3 spaces ranging from 220 m2 to 250.00 m2, two of which will be two-story shops of very high prestige. This will be complemented by a Fitness Area, a reading room, game room, a 240 m2 park within the building complex, a lobby, and administration and general service areas. A particularly convenient feature is a powder room in the common area of every level.
Bonita Hill will also feature 2 elevators, 3 pools, pergola shaded areas, areas for sunbathing with unrivaled views of Banderas Bay and downtown Puerto Vallarta. The sun roof will have a kitchen area and a fireplace, plus men's and women's restrooms. 2 basement parking lots will comprise spaces for a total of 60 cars and 60 storage units ranging between 18m2 to 20 square meters. The shopping area will include 18 outdoor parking spaces. In short, the Bonita Hill concept has defined parameters ideal for every taste, just no waste.
For more information, contact Rodrigo Saracho Barrera of Costa Dorada Realty at (322) 222-0499 or
rodrigo(at)costadoradarealty.com
; or Wayne Franklin of Tropicasa Realty at (322) 222-6505 or
franklin(at)tropicasa.com.