Vallarta Living | Puerto Vallarta Weddings
Start Your Wedding Off Right... Know Your Budget
Destination wedding specialist Zac Campbell tells you everything you need to know about planning your wedding or commitment ceremony in Puerto Vallarta. Let him help you plan an Eventful Moment that is unforgettable!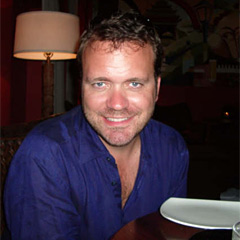 Zac Campbell of
Eventful Moments Vallarta
Puerto Vallarta, Jalisco, Mexico
PV Tel: 52 322 293-5725
US Tel: 206 219-0638

Contact Us!
Four Simple Steps to Budgeting Your Wedding

Unless you have been blessed (or cursed) with the mind of an accountant, we all hate budgets. The word itself sounds horrible. Let me tell you one thing above all else, without one your wedding is going to spin out of control. BUDGET = BFF (best friend forever) or at least until every last penny has been paid.


In the modern world, the traditional custom of the bride's family footing the bill is no longer as common. Typically it is a combination of the brides and grooms families, as well as the bride and groom themselves, who will all be contributing to the kitty.


In many cases, paying for the wedding is all up to the bride and groom. You might have $10,000 dollars to spend or you might have $100,000, but no matter how much you have, there's always a budget. Here are a few tips to determine what your wedding budget will be.

Step One: Where is the money going to come from?

The first step is to determine how much you are going to budget for your wedding. This will require conversations with all the players. The conversation is much easier if the bride and groom are paying for it themselves.


Do you want to do this all in cash? Do you want to utilize credit lines, and if so how much? However you decide to pay for it, remember to be realistic. Once you've set your wedding budget, you'll have a base line to discuss with your planner.


A good destination wedding planner, one who knows their market, will then be able to make suggestions that are relative to your budget. There is nothing worse than being shown the Rolls Royce when all you can afford is the Honda with the leather interior... they're both nice, but why spoil the Honda?

Step Two: Consider Everything!

Destination weddings do incur different expenses than traditional weddings at home. Start by creating a list of everything you can imagine. Let your mind go wild. If you don't think of it now, you will surely think of something that feels like the most important item ever two days before the wedding and POOF... there goes your budget.


Do not forget to include the number of estimated guests, air fare, hotel rates, passports, ground transportation for you and your guests, your wedding dress, wedding favors, welcome bags, flowers, cake, food, cocktails, music, entertainment, rentals, tents, a photographer... the list goes on and on. Play with this together and have fun.

Step Three: Prioritize!

The next thing you need to do is figure out which wedding elements are most important to you both. For example, you may be horrified by what you friends spent on their wedding flowers. If you just can't believe they spent THAT MUCH just for flowers, this is a very good indicator that flowers are really not a priority for you. And you can keep the wedding flower budget to a minimum.


If you are both foodies who love full-bodied cabernets or perhaps a fresh, crisp glass of Vueve Cliquote, invest more on your wedding reception or any other occassion to celebrate with fabulous food and drink. If you have always dreamed of being in Couture Chanel, then your wedding attire is going to be your focus.


What's important is for the two of you to choose what part of your destination wedding you want to splurge on. Literally go through the list and prioritize it in order of importance from 1-5, with 1 being the most important and 5 being the least. This will give you both a better idea of what is important and what isn't.

Step Four: Talk to Your Planner

By having a frank conversation based on your newly created list, your can give your destination wedding planner a very clear picture of your desires, giving them the ablility to make suggestions and recommendations accordingly.


There will always be areas that will change as the wedding planning process progresses. When plans start changing, the list you created in Step Three will provide you with a very important tool to refer back to and help you to make clear choices.


When you start asking each other questions like, "Do we blow our budget for this over-the-top cake?" or "Shall we cut back on the flowers to ensure we get our beloved Belvedere Martinis?" you'll be in a strong decision making place because you are in the know.


I recently saw an episode of "Inside Edition," where a divorced couple was being interviewed. The couple had not made a budget for their wedding and as a result ended up filing for bankruptcy and then terminating their relationship in divorce court.


Use this simple four step process to create a foundation for a solid honest and flexible relationship. There is nothing that planning a wedding does more than bring truths to the surface and provide you both with an opportunity to be partners.

Zac Campbell is the owner of Eventful Moments Vallarta, a full service event planning and gourmet catering company specializing in destination weddings and commitment ceremonies in Puerto Vallarta Mexico. For more information, visit the EMV website at
EM-Vallarta.com.
Tell a Friend
•
Site Map
•
Print this Page
•
Email Us
•
Top