News from Around Banderas Bay | April 2008
Puerto Vallarta Events - 2008 and Beyond

PVNN

Rich in culture and steeped in tradition, Puerto Vallarta has seen a major growth in its exciting cultural life within the last few years. Yearly events encompass a broad range of interests and enthusiasms covering everything from traditional music and indigenous cultural events to contemporary theater, film, culinary and art festivals, to a variety of sporting events including championship golf, tennis, soccer, volleyball and game fishing tournaments to International sailing regattas.


Add to that beautiful beaches, lush jungles and sparkling waterfalls to explore and five star resorts, world-class shopping and gourmet restaurants that will satisfy even the most sophisticated traveler, and you'll see why Puerto Vallarta has grown into one of Mexico's most loved destinations.


Upcoming events include:


Puerto Vallarta Arte Contemporaneo 2008
Puerto Vallarta's First Annual Contemporary Art Festival will take place from May 28th through June 1, 2008. Twenty-one artists, eight panelists and three art galleries will be participating in this year's inaugural festival, Extended Borders: Shifting Cartographies, in an effort to encourage a dialogue between Mexican and Los Angeles-based artists on the subjects of globalization, extended borders, and hybrid identities.


The festival will transform Puerto Vallarta into a showcase for vanguard art created by Mexican and International artists whose works have been exhibited in prestigious museums in the USA and Mexico and at influential art events including the Whitney Biennial.


Art aficionados and collectors will be able to see exhibits, public art projects such as videos and installation art along the town's famed Malecón, and participate in discussion panels.


For more information about Puerto Vallarta: Arte Contemporaneo '08, click Here or visit PvArteContemporaneo.com


Meeting Place México 2008
Scheduled to be held in Puerto Vallarta June 1-3, 2008, mpm 2008 will be the sixth edition of Mexico's specialized trade fair for the meetings, conventions, and incentives marketplace.


Over 100 exhibitors including airlines, hotels, tour operators, incentives houses, etc., will be offering their products and services to the 150 potential buyers that have been invited to attend.


mpm 2008 will showcase the best that Puerto Vallarta has to offer in terms of services, infrastructure and services for corporate meetings and conventions to both Mexican and International buyers.


Meetings and incentive planners as well as decision makers and heads of International business associations are expected to attend this year's trade show. Organized by Mundo Editorial, publishers of Convenciones Magazine, and Avanti Meetings and Incentives, mpm 2008 is sponsored by the Fideicomiso de Turismo de Puerto Vallarta, the Jalisco Secretary of Tourism, and the Mexico Tourism Board.


For more information, visit MeetingPlaceMexico.com.


14th Annual International Gourmet Festival
Festival Gourmet International Vallarta, the annual food and wine event that has been tempting the tastebuds of Banderas Bay area residents and visitors for the last 13 years, returns to Puerto Vallarta from November 13th-23rd, 2008.


Every year in November, a star studded cast of national and International guest chefs come to Puerto Vallarta to share their expertise with talented chefs from the finest restaurants in the Banderas Bay area.


For more information about Puerto Vallarta's annual Festival Gourmet International, click Here. For additional information and this year's schedule of events, visit FestivalGourmet.com.


Vallarta Golf Cup
The seventh edition of the Vallarta Golf Cup will take place from October 31 to November 1, 2008 on some of Vallarta's finest and most challenging golf courses.


Each participating team will be composed of one golf professional and three amateur players. Professional players will compete on a 36 hole medal play and gross and net contests will take place between teams. The Vallarta Golf Cup is the destination's flagship tournament.


Once again, Puerto Vallarta will host golfers from Mexico, the USA, Canada and Latin America in a competition that allows professionals and amateurs to come together and showcase and improve their skills. For more information, visit VallartaGolf.com


53rd International Fishing Tournament
The 53rd Annual Sailfish and Marlin Tournament, organized by the Club de Pesca de Puerto Vallarta (Puerto Vallarta Fishing Club), will be held from November 12-15, 2008.


A Puerto Vallarta tradition for over 50 years, and one of the most traditional fishing tournaments in Mexico, the Sailfish and Marlin Tournament brings together the most passionate group of fishermen for three exciting days of fishing in some of Mexico's finest waters.


Prizes this year will exceed $300,000 USD and will be divided amongst the following categories: Sailfish, Marlin, Tuna, and Dorado. Moreover, Fishing One - a special $150,000 peso prize - will be offered for breaking the record of the heaviest sailfish at 155.65 pounds, as well as the heaviest marlin at 710.55 pounds. For more information, visit FishVallarta.com.


Puerto Vallarta 2008 International Half Marathon
The 6th edition of the Puerto Vallarta International Half Marathon will take place on Sunday, November 2nd, 2008. Mexican and international athletes can sign up to participate in the 13-mile run that will begin at 6:50 am.


A separate 3-mile race will also be held beginning at 7 am. The race will begin and end at the city's Agustin Flores Contreras Sports Complex, and the route will take runners northward along Avenida Francisco Medina Ascencio.


The turning point is set at the height of the Holiday Inn Hotel for those participating in the 3-mile run and at Crucero de las Juntas for those partaking in the 13-mile run.


Participants will be able to enjoy some of the most beautiful scenery along the route. An estimated 1600 runners from all over Mexico, the USA, Canada and Kenya are expected to participate with about 15,000 spectators cheering them on.


The race's rules and regulations are set by the Mexican Athletic Federation. For more information, click HERE, or visit MaratonVallarta.com.


PV Pro-Online Travel Agent Specialist Program
The PV Pro Specialist Program, an interactive online program offering travel agents information and tips on the destination, coupled with perks, incentives and ongoing support to help them sell travel to Puerto Vallarta, was launched in April 2007 in the USA and Canada.


A total of 834 travel agents have already graduated from the PV Pro program and 2900 agents are currently enrolled. Graduates will have the opportunity to participate in themed familiarization trips to Puerto Vallarta including adventure, romance, golf and spa, art, culture and traditions, scheduled for May, June, September, and October 2008.


Each familiarization trip will include site inspections, special themed activities, seminars, culinary experiences, and more. In May 2008, the PV Pro program will be launched for travel agents in Mexico. Additional information on the program is available at pv-pro.com.


11th International Symposium of Fireworks 2009
This series of symposiums have become the main meeting point for the world's pyrotechnics industry and, from April 20-24, 2009, Puerto Vallarta will host this extravaganza for the first time.


The Symposium of Fireworks serves as a main meeting point for pyrotechnics industry members from various disciplines and specialties where they showcase the latest technologies as well as exchange industry experiences and ideas.


Various product demonstrations and shows will be organized during the event including traditional fireworks displays evoking Mexican fiestas and folklore presented by Mexican fireworks companies from the states of Mexico, Jalisco, Tlaxcala, etc.


Musical fireworks shows will also be displayed as well as product demonstrations from international companies. Puerto Vallarta will no doubt be a dazzling fiesta full of bright lights and colors. For more information about the 11th International Symposium of Fireworks Puerto Vallarta 2009, click HERE.


16th Pan American Games 2011
The Pan American Games, held every four years, provide a harmonious environment for athletes from 42 nations from all over the Americas to compete in multidisciplinary sports.


The first Pan American Games were held in Buenos Aires, Argentina in 1951. Guadalajara, Jalisco will be the host city of the 2011 Pan American Games and Puerto Vallarta is honored to co-host the following sports: sailing, open water marathon, and triathlon in addition to some beach volleyball competitions. Additional information is available at: Guadalajara2011.org.mx

Material from the Puerto Vallarta Tourism Board is included in this report.
---
As one of Mexico's most attractive destinations, Puerto Vallarta's steady growth has been accompanied by improved services, an extensive expansion of its infrastructure and an increasing number of cultural activities to better serve both the growing number of travelers who visit Puerto Vallarta every year, and the city's ever-growing population.

Click on the links below for more information.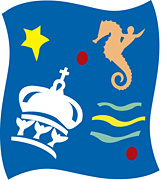 • Mexico Comes to Life in Puerto Vallarta


• Vallarta Maritime Terminal Expansion


• Airport Expansion Gives PV Competitive Edge


• Puerto Vallarta Convention Center Update


• Preservation of Puerto Vallarta's Historic Center


• Yes, You Can Drink the Water!


• 87 Distintivo "H" Awards in Vallarta


• Combining Art and Multimedia Information


• Puerto Vallarta Events - 2008 and Beyond
Tell a Friend
•
Site Map
•
Print this Page
•
Email Us
•
Top