Vallarta Living
Banderas Bay Communities Ravaged by Rains

Gretchen DeWitt - peacemexico.org
September 09, 2010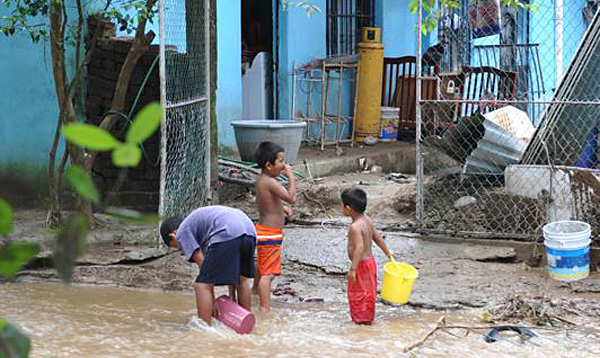 Many homes in the Bay of Banderas area have been damaged by heavy rains, leaving some people homeless and in need of YOUR help and support. (photo by Jay Ailworth, Strange Bird Photography)
See updated article: PEACE Relief for Banderas Bay Area Flood Victims

As many of you already know, many communities throughout the Bay of Banderas area have been negatively affected by the recent heavy rains. Though San Pancho's pedestrian bridge was re-established Thursday morning, many towns have been cut off by flooding and landslides.


As a result, many homes in the affected area have been damaged, leaving some people homeless and in need of YOUR help and support. No loss of lives has been reported, only material possessions. For this reason, local non-profit PEACE is collecting donations for ALL of the affected villages.


If you would like to donate materials or make a monetary donation, please contact me ASAP at gretchen(at)peacemexico.org or leave your donation at the hotel Quinta del Sol, Hidalgo 162 PTE, Colonia Emiliano Zapato, Punta de Mita, Nayarit, Mexico. For directions, please visit LaQuintaDelSol.com or send an email to tanya.diaz(at)gmail.com.


We will have more information about the villages and how you can help them as it becomes available. If you have a contact in an a village affected by the rains or flooding, or if you know what the people in one of the villages (San Pancho, Sayulita, Higuera Blanca, Guamachil, San Ignacio, etc.) need, please let me know and I will send the information to as many people as possible.


List of Needed items in San Pancho


The flooding of the rivers has left many families with nothing. More than 70 people are currently living at the community center where they have set up common kitchen for the homeless. Urgent needs are: food, gas for cooking, clothing and physical labor. Other needs include:


• Padded Mats for sleeping
• Blankets
• Pillows
• Toilet Paper
• Bleach
• Clothing for adults and children
• Sugar
• Rice


A collection center has been established in Puerto Vallarta at Calle de Belice #1468, Col. Lαzaro Cardenas. If you would like to donate please do so by September 19th. Items collected will be delivered to the towns of San Pancho, Sayulita, San Ignacio, Guamuchil and Higuera Blanca by panga.


Throughout the last week we've been continually impressed with how local businesses, government, and private citizens have joined together to help each other get through this difficult time. If you would like to be part of this community effort, please contact gretchen(at)peacemexico.org to learn how you can help.
---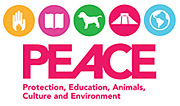 PEACE: Protection, Education, Animals, Culture and Environment, is a nonprofit organization established in 2005, made of four main programs which focus on education, entrepreneurship, animal well-being, and community engagement in the coastal regions of Nayarit, Jalisco and Quintana Roo, Mexico. Through innovative and community based programs, PEACE is working to improve the quality of life in local communities throughout the Bahνa de Banderas. For more information, please visit PeaceMexico.org or click HERE to read more about PEACE
Tell a Friend
•
Site Map
•
Print this Page
•
Email Us
•
Top