Vallarta Living
PEACE Relief for Banderas Bay Area Flood Victims

Gretchen DeWitt - peacemexico.org
September 10, 2010
The Banderas Bay region has been very hard hit by flooding, leaving many people homeless, or without basic necessities such as food, clean water, clothing and electricity. (photos by Jay Ailworth)
Related article: Banderas Bay Communities Ravaged by Rains

Heavy rains in the Banderas Bay region have caused bridges to collapse, landslides and the flooding of streets, homes and businesses, leaving many people homeless, or without basic necessities such as food, clean water, clothing and electricity.


Though local businesses, government, and private citizens have joined together to assist those in need, there are still many people who need your support. For this reason, local non-profit PEACE is collecting donations for ALL of the affected villages in the Banderas Bay area.


Donations of food and clothing are being collected through September 19th. From experience, we've found our communities respond best when we can keep it simple. In North Bay, we'd like to stress these basic needs:


• Dry and Canned Food (rice, beans, tuna, etc.)
• Water
• Diapers
• Clothing for adults and children
• Bleach
• Sheets
• Blankets
• Pillows
• Towels
• SHOES!


PEACE is working together with the following individuals and groups around the Bay to help with the relief efforts of the affected areas:

North Bay Collections

La Cruz de Huanacaxtle - Lori Wilson
Contact: (329) 295-5502, lori(at)wiloran.com
Collection points:
• Coral #8 esquina Huachinango, La Cruz
• Marina Riviera Nayarit


Bucerias - Sue Fornoff
Contact: (329) 298-2053, sioux4noff(at)aol.com
Collection points:
• Pie in the Sky, Heroe de Nacozari #202(lateral off Hwy 200) Bucerias
• Casa Tranquila, Josι Marνa Morelos 7, Bucerias


Nuevo Vallarta - Laurie Ailworth
Contact: (322) 297-6564, lailworth(at)yahoo.com
Collection point:
• Vallarta Yacht Club, Paseo de los Cocoteros (next to Paradise Village Mall)


Puerto Vallarta Collections
• Calle de Belice #1468 - Col. Lazaro Cardenas
• El Sofa Cafι, Calle Carranza - (in front of The Deli & Papeleria Limon)
Contact: Sra. Amaranta, (322) 223-8446


Punta de Mita Collections
Hotel Quinta Del Sol, Hidalgo 162 PTE
Coordinators: Tanya Diaz (tanya.diaz(at)gmail.com) and Anibal Morales


If you would like to donate, please do so by September 19th. Items collected will be delivered to the towns of San Pancho, Sayulita, San Ignacio, Guamuchil and Higuera Blanca by panga.


In the towns of Guamuchil, San Ignacio & San Quentin we are working with the local leaders and the judges. In Sayulita we are working directly with the Costa Verde School and in San Pancho we are working directly with Entreamigos - both of them already have an organized system in place for distribution amongst the community members.


We are running mostly land trips to distribute the supplies and will be moving from Puerto Vallarta north picking up at the drop off points along the way. The Puerto Vallarta 4x4 Club and other individuals have volunteered to transport the supplies.


There has been a very rapid response from everyone and we have already made several deliveries to the towns and communities in need. Much help is still needed. We need volunteers to help with physical labor in the towns, donate panga trips to take supplies, help with cleanups and much more. Please contact one of us at PEACE if you are interested in helping in any of these ways.


Molly Fisher: 322-138-5064
Nicole Majewski: 322-182-3185
Nikhol Esteras-Roberts: 322-150-7620
---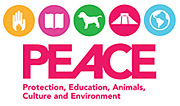 PEACE: Protection, Education, Animals, Culture and Environment, is a nonprofit organization established in 2005, made of four main programs which focus on education, entrepreneurship, animal well-being, and community engagement in the coastal regions of Nayarit, Jalisco and Quintana Roo, Mexico. Through innovative and community based programs, PEACE is working to improve the quality of life in local communities throughout the Bahνa de Banderas. For more information, please visit PeaceMexico.org or click HERE to read more about PEACE
Tell a Friend
•
Site Map
•
Print this Page
•
Email Us
•
Top