Vallarta Living
A Fabulous Fundraiser at Villa Leonarda

Gary R. Beck - PVNN
November 23, 2010

With cool autumn breezes maintaining a comfortable temperature, guests gathered in the outdoor garden of the historic Villa Leonarda, owned by Sergio Toledano, on Friday, November 19, 2010 for a fun-filled evening with all proceeds benefiting the Puerto Vallarta Public Library, Biblioteca Los Mangos.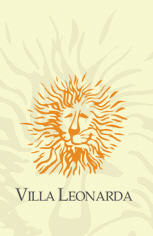 Those who attended the June library fundraiser at the stunning Villa Leonarda knew that entering this astounding residence is like taking a step back in time. On this occasion, the fundraiser was presented in the character and ambiance of the glamorous Puerto Vallarta of the 60´s and 70´s, when Elizabeth Taylor and Richard Burton lived right up the street in Casa Kimberley and John Huston was living in Las Caletas.


Fittingly, the theme of Friday's party was "The Night of the Iguana." The original 1964 film (with extra features) was shown on two televisions in the villa. In the garden, a full size photo cutout portrayed Liz Taylor, Richard Burton and a young Sergio, their godson, with spotlight accents. Guests could pose in front of it and buy a souvenir photo - printed on the spot. One could almost hear the chattering of some Hollywood legends enjoying the gracious setting with beverages - and possibly a card game or two.


Staircases were draped in subdued yet elegantly bold colored cloth. A tienda featured more remembrances of days gone by. In another room, restaurants offered refreshments plated with small samplings of their menus. Food and drink prices were affordable, with all proceeds funding the library. These included No Way José!, Boccon di Vino, Benitto's, Barcelona Tapas, 8 Tostadas and Hotel Villa Premiere Spa and Resort, with Xocodiva ladies Charlotte and Carole providing assorted collections of their chocolates, the finest in Puerto Vallarta.


Los Frijoleros once again performed for the benefit because, as member of the duo Camila said, they are "great lovers of the library." Other guests remarked how the duo supports Los Mangos in all of their efforts.


The faithful were rewarded with a lovely evening and all sponsors are gratefully thanked by us attendees, especially the Los Mangos Library volunteers and Sergio Toledano.

Villa Leonarda is located at Guerrero 414 Centro in the Gringo Gulch neighborhood of Puerto Vallarta. For more information or to inquire about rentals for up to 10 guests, please visit VillaLeonarda.com or contact Sergio at info(at)villaleonarda.com.
---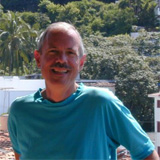 After 20 years in the San Francisco restaurant business, Gary R. Beck turned his attentions to cooking, dining out, creating recipes and exploring Puerto Vallarta's rich array of eateries. Famous for his restaurant guide, available online at CafePress.com or Lulu.com, Gary also writes restaurant reviews for Puerto Vallarta newspapers, Bay Area magazines, and now, a feature column for BanderasNews.com. Contact Gary at garyrbeck1(at)yahoo.com.
Click HERE for more articles by Gary R. Beck.
Tell a Friend
•
Site Map
•
Print this Page
•
Email Us
•
Top