The celebrated Moiseyev Russian Ballet will be performing the beloved classic Romeo and Juliet for one night only on Sunday, February 6th at 7 pm, in Puerto Vallarta's beautiful performing arts venue, Teatro Vallarta.
Tickets are $650 Pesos to $450 Pesos and are available at Vallarta Fitness in Plaza Galerias, at Plaza Caracol and at the theatre's box office Tuesday through Saturday from 11 am to 9 pm. Teatro Vallarta is located in El Centro at Uruguay 184, just south of Ley's grocery store on the main street as you enter downtown.
Born in 1963 in Moscow, Vladimir Moiseyev is a member of one of the most distinguished choreographic families in Russia. In 1981 he graduated from the Moscow State Academy of choreography and joined the company of the State Academic Bolshoi Theatre of Russia. Since 1991 he has been a leading character solo dancer at the Bolshoi Theatre.
From 1988 to 1992 he studied at the Russian Academy of Theatrical Arts, from which he graduated as a producer-choreographer and in 1996, he was awarded the title "Honored Artist of Russia." In 2001, he co-founded the "Russian National Ballet Theatre," where he stages his versions of famous classical and modern ballet interpretations including the performance of Romeo and Juliet to be performed in Banderas Bay this February.
Shakespeare's heartbreaking love story is brought to life with a troupe of 50 dancers by Moiseyev's inventive choreography and sumptuous costumes and sets which transport you to Renaissance Verona. From the breathtaking sword-fights of the Capulets and Montagues to the spellbinding romance of Romeo and Juliet's balcony scene, Moiseyev's Romeo and Juliet blazes with passion.
Romeo and Juliet is a ballet by Sergei Prokofiev based on Shakespeare's tragic love story. Prokofiev composed the music in 1935 or 1936 for the Kirov Ballet. The incredible ballet score has inspired many great choreographers to try their hand at Shakespeare's story. Many people believe that Romeo and Juliet is the greatest ballet score ever written.
For years, locals have been yearning for a state-of-the-art performance space that could handle world-class touring productions. With the announcement of Romeo and Juliet, expats, local nationals and visitors alike can now enjoy top productions without having to travel.
Come support the arts in Banderas Bay and purchase your tickets today to Romeo and Juliet. While you are there, make sure to purchase tickets to Fandango; Teatro Vallarta's vivid celebration of Mexican culture.
Additional information can be found on the theatre's website, TeatroVallarta.com.
---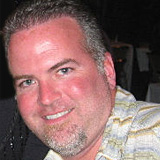 Born in Seattle, WA, Patrick Harrison has been living in PV since 2003. Drawing on his experience in entertainment, radio, retail and sports marketing in major US cities, Patrick opened his own business here in Vallarta, P. Gringo Marketing & PR, a successful Public Relations Firm that targets the English-speaking tourist and local communities. You can contact Patrick at patrick(at)pgringo.com
Click HERE for more articles by Patrick Harrison.