Puerto Vallarta, Mexico – The life of the famous Mexican painter Frida Kahlo will be told through a unique performance of dance for 2 performances only on Saturday, February 12th at 7 pm and 9:30 pm, in Vallarta's beautiful performing arts venue, Teatro Vallarta.
Tickets are $100 Pesos for general seating and $200 Pesos for VIP seating and are available at Vallarta Fitness in Plaza Galerias, at Plaza Caracol and at the theatre's box office Tuesday through Saturday from 11 am to 9 pm. Teatro Vallarta is located in El Centro at Uruguay #184, just south of Ley's grocery store on the main street as you enter downtown.
The celebrated Mexican artist Frida Kahlo was born in Coyoacan (a neighborhood in Mexico City,) on July 6th, 1907. She did not originally plan to become an artist. At the age of 18, she was seriously injured in a bus accident and spent over a year in bed recovering from fractures to her spine, collarbone, ribs, a shattered pelvis, shoulder and foot injuries. She endured more than 30 operations in her lifetime and during her convalescence she began to paint.
Her paintings, mostly self-portraits and still life, were deliberately naïve, and filled with the colors and forms of Mexican folk art. At 22 she married the famous Mexican muralist Diego Rivera, 20 years her senior. Their stormy, passionate relationship survived infidelities, the pressures of careers, divorce, re-marriage, Frida's bi-sexual affairs, her poor health and her inability to have children.
Set amid one of the most important and prolific times in Mexican history and told through the Mexican Dance Company Choreography Dance Theatre, the performance uses contemporary dance, folk, flamenco, theater and live music to capture on stage the life of Frida Kahlo.
This work celebrates the life of this early feminist woman who revolutionized painting in such a unique style that it opened the doors of Mexican culture to the world. Anybody who celebrates Mexican culture and art will not want to miss this performance.
For years, locals have been yearning for a state-of-the-art performance space that could handle world-class touring productions. With the announcement of Frida Kahlo, expats, local nationals and visitors alike can now enjoy this top production without having to travel.
Come support the arts in Banderas Bay and purchase your tickets today to Frida Kahlo. While you are there, make sure to purchase tickets to Fandango; Teatro Vallarta's vivid celebration of Mexican culture.
---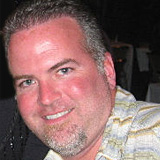 Born in Seattle, WA, Patrick Harrison has been living in PV since 2003. Drawing on his experience in entertainment, radio, retail and sports marketing in major US cities, Patrick opened his own business here in Vallarta, P. Gringo Marketing & PR, a successful Public Relations Firm that targets the English-speaking tourist and local communities. You can contact Patrick at patrick(at)pgringo.com
Click HERE for more articles by Patrick Harrison.