Puerto Vallarta, Mexico – The celebrated composer and violinist Edvin Marton will be returning to Banderas Bay performing for 1 night only, Saturday, March 5th, at 8:30 pm, in Vallarta's beautiful performing arts venue, Teatro Vallarta.
Tickets are $350 Pesos for general seating, $450 Pesos for preferred seating and $550 Pesos for VIP seating. Tickets are available at Vallarta Fitness in Plaza Galerias, at Plaza Caracol and at the theatre's box office Tuesday through Saturday from 11 am to 9 pm. Teatro Vallarta is located in El Centro at Uruguay 184, just south of Ley's grocery store on the main street as you enter downtown.
Teatro Vallarta is thrilled that the Emmy Award-Winning violinist Edvin Marton will be returning to Puerto Vallarta along with his rare Stradivarius Violin worth an estimated $4 Million Dollars.
Edvin became known as the violinist of figure skaters because many famous skaters often skated to his music. He received the 2006 Emmy Award for "Best Composition" for the song Romeo and Juliet, performed in front of 500 million television viewers as part of the 2006 Torino Olympic Winter Games during Russian figure skater Evgeny Plushenko's Men's Gold Medal routine.
Originally from Hungary, Edvin performs with such passion and grace that his performances have captured the hearts of millions around the world. Now Vallarta can once again experience this wonder live! Watch Edvin perform online on YouTube, for just a taste of what you can experience live at Teatro Vallarta on Saturday, February 26, 2011.
For years, locals have been yearning for a state-of-the-art performance space that could handle world-class touring productions. With the announcement of Edvin Marton, expats, local nationals and visitors alike can now enjoy this top production without having to travel.
Come support the arts in Banderas Bay and purchase your tickets today to Edvin Marton. While you are there, make sure to purchase tickets to Fandango; Teatro Vallarta's vivid celebration of Mexican culture.
---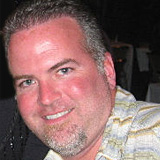 Born in Seattle, WA, Patrick Harrison has been living in PV since 2003. Drawing on his experience in entertainment, radio, retail and sports marketing in major US cities, Patrick opened his own business here in Vallarta, P. Gringo Marketing & PR, a successful Public Relations Firm that targets the English-speaking tourist and local communities. You can contact Patrick at patrick(at)pgringo.com
Click HERE for more articles by Patrick Harrison.