Grab your bell bottoms, feather your hair and get ready as The Abba & Bee Gees Tribute takes over Teatro Vallarta for one performance only, Friday, April 1 at 9:30 pm.
Tickets are $500 Pesos for general seating and $650 Pesos for VIP seating. Tickets are available at Vallarta Fitness in Plaza Galerias, at Plaza Caracol and at the theatre's box office Tuesday through Saturday from 11 am to 9 pm. Teatro Vallarta is located in El Centro at Uruguay 184, just south of Ley's grocery store on the main street as you enter downtown.
Estimates of ABBA's worldwide sales vary from 300–400 million, making them the second most successful band of all time, after The Beatles. The Swedish pop music group formed in Stockholm in 1972 with the name ABBA comprised of the first letters of the member's names: Agnetha, Bjorn, Benny and Anni-Frid (better known as Frida.)
ABBA's songs have sold millions worldwide and have spawned the hit Broadway Musical Mamma Mia!, which Benny and Bjorn co-wrote and co-produced, premiered in London's West End in 1999 and is still running. The production has spread to many other countries and has enjoyed more than 1,500 performances on Broadway in New York.
The Bee Gees were a British and Australian band that crashed onto the world's stage in the 70s with the creation of the soundtrack Saturday Night Fever that became an anthem for the decade.
The brothers Gibb, consisting of frequent lead vocalist Barry, and the twins, co-lead vocalist Robin, and keyboardist/guitarist Maurice, are in the top five of the most successful recording artists of all time, achieving world-wide record sales in excess of 110 million.
ABBA Mania and Night Fever is the only group worldwide that has the exclusive rights to act, sing and perform as a "Tribute to Abba and Bee Gees." An Evening with ABBA and Bee Gees is a tribute that not only mimics the "look," but has garnered worldwide acclaim for their physical resemblance and amazing voices and harmonies that remind audiences of the beloved era. Banderas Bay is in for a special treat!
For years, locals have been yearning for a state-of-the-art performance space that could handle world-class touring productions. With the announcement of The Abba & Bee Gees Tribute, expats, local nationals and visitors alike can now enjoy this top production without having to travel.
Come support the arts in Banderas Bay and purchase your tickets today to The Abba & Bee Gees Tribute. While you are there, make sure to purchase tickets to Fandango; Teatro Vallarta's vivid celebration of Mexican culture.
---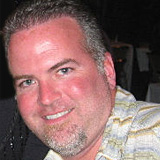 Born in Seattle, WA, Patrick Harrison has been living in PV since 2003. Drawing on his experience in entertainment, radio, retail and sports marketing in major US cities, Patrick opened his own business here in Vallarta, P. Gringo Marketing & PR, a successful Public Relations Firm that targets the English-speaking tourist and local communities. You can contact Patrick at patrick(at)pgringo.com
Click HERE for more articles by Patrick Harrison.