Puerto Vallarta, Mexico – Speechless, a funny and poignant glimpse into the 3D world created and performed by Hanoch Rossen, will take the stage for 2 performances only, Saturday, April 30 at 6:00 pm & 9:30 pm, in Vallarta's beautiful performing arts venue, Teatro Vallarta.
Tickets are $550 Pesos for general seating and $650 Pesos for VIP seating. Tickets are available at Vallarta Fitness in Plaza Galerias, at Plaza Caracol and at the theatre's box office Tuesday through Saturday from 11 am to 9 pm. Teatro Vallarta is located in El Centro at Uruguay 184, just south of Ley's grocery store on the main street as you enter downtown.
Hailed by the world press, Speechless has been called "Stunning" by the New York Tribune, "Creative Genius" by the Singapore Business Times and "Spectacular" by the Mexico City Times, 'Speechless' uses new techniques of mime combined with technology: video, LED screens, 3D animation, creative lighting and special effects, to create a show, without uttering a word, that illustrates the constant confrontation between man and the world around him. The performance is funny, poetic and surprising.
Created and performed by Hanoch Rossen, Mr. Rossen has studied with the greatest mimes of all time including Etienne Decroux, Ella Jaroszewicz and the grand master Marcel Marceau. Speechless was awarded the prestigious David Harp Award for Best Musical Production in Israel, the equivalent to winning the Tony Award in the United States.
The production features hilarious interpretations, humorous and brilliant mimicry demonstrating a marvel of creativity, excitement and laughter, while illustrating the world around us. Speechless is guaranteed to thrill Banderas Bay audiences.
For years, locals have been yearning for a state-of-the-art performance space that could handle world-class touring productions. With the announcement of Speechless, expats, local nationals and visitors alike can now enjoy this top production without having to travel.
Come support the arts in Banderas Bay and purchase your tickets today to Speechless. While you are there, make sure to purchase tickets to Fandango; Teatro Vallarta's vivid celebration of Mexican culture.
---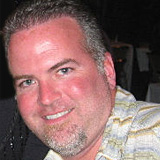 Born in Seattle, WA, Patrick Harrison has been living in PV since 2003. Drawing on his experience in entertainment, radio, retail and sports marketing in major US cities, Patrick opened his own business here in Vallarta, P. Gringo Marketing & PR, a successful Public Relations Firm that targets the English-speaking tourist and local communities. You can contact Patrick at patrick(at)pgringo.com
Click HERE for more articles by Patrick Harrison.