Puerto Vallarta, Mexico - May is a beautiful month here in Vallarta. It is the month of fiestas and the atmosphere in town is fun and festive! It's starting to warm up for the summer season, but we continue to enjoy the constant cooling breezes of the area. Although we are nearing the end of the dry season, from Rivera Cuale we see the river still flowing by, water clear and cool.
We are also seeing more savvy Canadians taking advantage of their strong dollar! We have just sold our 1-bedroom model unit 401-B and wish to extend our congratulations to the new owners from Markham, Ontario.
As well, we offer a warm welcome to our friends from Lone Butte, British Columbia who just took possession and moved into their 2-bedroom + den unit! We look forward to welcoming more new owners soon!
• • •
Just Released: 2-Bedroom, 2-Bath Corner Unit
Limited Edition, One of a Kind Unit! This bright and spacious 5th floor corner unit features the best in indoor and outdoor living. Refresh and relax on your extra wide wraparound terrace, taking in the ever-cooling breezes, soothing sound of the river and natural surroundings. Or, lounge in style in your living room or master suite while enjoying dynamic views of the mountains, river, bay and sparkling city lights.
This perfectly sized 2-bedroom condo, with over 1,600 sq.ft. of luxurious comfort, makes you feel welcome and at home immediately. Its generous living areas afford you and your guests the pleasure of peace and personal space within the privacy of your separate areas.
The extra spacious master bedroom with in-suite bathroom and walk-in closet, modern kitchen design, laundry area, direct elevator access into your semi-private foyer, and superior fresh air flow all complement your sense of comfort and convenience at home. What's more, this limited edition unit is priced very affordably at only $345,000 USD!
There is only one unit like this and it's sure to sell fast, so don't delay in contacting us for details! Click HERE to see the floor plan.
• • •
Cuale River Clean-up
On Sunday, May 22nd, Rivera Cuale will celebrate Earth Day, a month late! With the joint efforts of PEACE, Vallarta Adventures and the community, we are doing a massive clean-up of the Cuale River in the areas around El Caloso and Las Canoas.
Please join us at 9:30 am at Rivera Cuale Condominiums, where we will have a short presentation from Vallarta Adventures on different types of garbage and what to do with it. The river clean-up will be followed by a picnic in the onsite Rivera Cuale-PEACE Community Garden. We invite you to bring a potluck dish to share!
Gloves and bags will be provided. Please wear appropriate clothing and footwear for the clean-up.
We hope to see you at this important event! For more information, contact Leanne at leanne(at)riveracuale.com.
• • •
New and Improved Penthouse Floor Plans
PH1-B: We admit that we're not superhuman, nor perfect, and for that reason we are always willing to listen to your feedback. So, by popular demand, we have redesigned one of our recently-released penthouses, PH1-B.
This new floor plan makes better use of the interior space by putting the living, dining and kitchen areas at the front of the unit where the spectacular bay view is...because after all, that is where you will spend most of your waking hours! This penthouse still offers the same amazing outdoor space and great price of $335,000 USD.
PH1-B+C: We've also gone a step further to design a floor plan that combines the remaining two penthouses, PH1-B and C, into one stupendous penthouse! Aside from all the usual luxury, views, high vaulted ceilings, and top floor exclusivity, this 2,551 square foot unit offers 2 bedrooms, 3 bathrooms and a TV room that can be used as a third bedroom, for only $565,000 USD!
Contact us today so we can help make one of these yours!
Click HERE to see the new floor plans.
• • •
PV Garden Club
The Puerto Vallarta Garden Club will meet at Rivera Cuale on Thursday, May 19th at 11am. We invite you to join us to learn about the club and become a member. Please email Leanne Smith at leanne(at)riveracuale.com if you'd like to attend.
• • •
Rivera Cuale - Inspired and Sustainable Architecture: Part 2
Interview with Santiago Carral, KMD Architects
This month we carry on our interview with Santiago Carral, the director in charge of the Rivera Cuale project at KMD Architects, to learn about how Rivera Cuale is a sustainable development. If you missed the first part of the interview in March where we talked about the inspiration behind Rivera Cuale's architecture, click HERE to read it.
How is Rivera Cuale a sustainable project?
As an international architecture firm with projects around the globe, we are often asked by our clients to design a sustainable building; unfortunately, many of our clients backtrack on this idea once they understand that sustainability has a hefty price tag. That is why we were really excited to be able to work on a project like Rivera Cuale, where the client pushed ahead on sustainability and implemented the sustainability criteria to reduce the impact the building and its amenities have on our planet.
• • •
Las Fiestas de Mayo
Wow, is May ever a busy month! There is so much going on it's hard to know where to start. The always fun May Cultural Festival begins on May 18th, where we will be treated to free events, concerts on the Malecσn, orchestras, choirs, folkloric ballet, and a food and wine tasting.
The festivities culminate in a grand celebration for Puerto Vallarta's anniversary on May 31st - with fireworks, of course! This year we celebrate the 93rd anniversary of being named a city and the 43rd as a municipality.
Restaurant Week will also be in full swing at the same time. This is the 7th year for this very popular event. From May 15-31st, 38 of Vallarta's most coveted restaurants will serve up spectacular 3-course dinners of appetizer, choice of entrιe and dessert at fixed prices of $189 or $299 pesos ($15 or $25 USD). This is a great deal and an opportunity to sample fare from a wealth of Vallarta's best restaurants.
• • •
grupo zeiba in Sayulita
grupo zeiba, developer of Rivera Cuale, is pleased to announce a new project in its portfolio: Punta Sayulita, a private oceanfront club and residential community located in nearby Sayulita, Mexico. Punta Sayulita rests on an extraordinary 33-acre oceanfront peninsula of pristine beaches and lush jungle that has been meticulously designed as an enclave of just 62 oceanfront and ocean view detached homes with a private residents' beach club.
Recently, grupo zeiba partnered with Contact Development Company, LLC, the developer of Punta Sayulita. For more information about this project, please visit PuntaSayulita.com or contact puntasayulita(at)zeiba.com. They will be pleased to arrange for a visit to the Punta Sayulita Beach House & Sales Office to see the project first hand.
• • •
We appreciate your continued interest in our development! As always, we are here to help with any questions you may have, and we welcome your comments on our newsletter.
Sincerely,
The Rivera Cuale Team
Toll free from USA & Canada: +1 (888) 226-0563
From Mexico: (322) 223-3770
---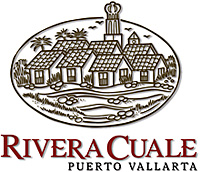 Old town charm, new town luxury... plus, the most convenient, accessible in-town location in Puerto Vallarta. That's Rivera Cuale - an award-winning, environmentally-sensitive riverfront community of full-time residential condominiums; secluded and quiet, yet minutes from downtown.

Click HERE to learn more about Rivera Cuale Puerto Vallarta.