Puerto Vallarta, Mexico - Summer has arrived in the Banderas Bay region, and we hope that it has arrived for you as well!
The days here in Vallarta are warming up more and more, and we expect the invigorating tropical rains to start any day now. Soon the surrounding hillsides will be ablaze with shades of green and bursts of color from the many plants and trees that come into bloom at this time of year.
Before we move on to this edition's exciting news, we wanted to take a moment to wish all the Dads out there a Happy Father's Day! Also, congratulations to our new owners from Quebec, who will start moving in this coming week!
• • •
Just Released: 1-Bedroom, 1.5-Bath Corner Unit
Limited Edition, One of a Kind Unit! This practical 1-bedroom, 5th floor condo, with 959 sq. ft., is the perfect pied-a-terre in Puerto Vallarta. A corner unit, its many windows allow for natural light and views of the impressive mountains, charming colonia and sunsets over the Bay of Banderas.
Direct elevator access takes you into your semi-private foyer, and stepping through your personal entrance, you will feel immediately welcomed by your bright and open kitchen, which leads onto your terrace where you can relax and enjoy the surrounding beauty. The kitchen opens into the sizable living room, and from there enter into the privacy of your spacious and comfortable bedroom with large in-suite bathroom. Also enjoy the convenience of your laundry room and guest 1/2 bathroom.
With its luxurious finishes, high ceilings, efficient space arrangement, and cooling breezes, experience the maximum in comfort at a very affordable price of only $199,000 USD.
Click HERE to read about it and see the floor plan.
• • •
An Impression of La Colonia El Caloso
Griffin Estes, Rivera Cuale Intern
Upon arrival at Rivera Cuale for a summer internship, what first marked me was the beauty of the development and the tranquil aura of the property I was on. Not knowing what to expect, I was glad to learn it wasn't situated in one of the tourist saturated beachfront communities.
I arrived on a Sunday afternoon and quickly got my bearings. The condo I resided in was on the 6th floor; it offers a spectacular view and nice cool breezes. I had a few errands to run before totally settling in. Finding fresh fruit at the local market Emiliano Zapata was a fairly easy task to accomplish. Subsequently, I found that everything I needed to buy was just a stone's throw away.
Click HERE to read more and see photos.
• • •
2-Bedroom, 2-Bath Corner Unit for $345K
In case you missed it last month... Limited Edition, One of a Kind 2-Bedroom Unit! This bright and spacious 5th floor corner unit features the best in indoor and outdoor living. Refresh and relax on your extra wide wraparound terrace, taking in the ever-cooling breezes, soothing sound of the river and natural surroundings. Or, lounge in style in your living room or master suite while enjoying dynamic views of the mountains, river, bay and sparkling city lights.
Click HERE to read about it and see the floor plan.
• • •
Annual River Clean-up in Review
On Sunday May 22nd the Rivera Cuale team hosted a river clean-up of the adjacent Cuale River. In a joint effort with local not-for-profit PEACE, Vallarta Adventures, and members of the Puerto Vallarta Garden Club and community, we were able to gather forty-two large bags of trash, five tires and a broken plastic chair in a mere hour and a half.
Determination was in the air as residents, area children, and tourist-volunteers and their families gathered in the entrance and on the grass. Quickly we broke into groups and assigned different areas of the river to each group. As it was approaching the end of the dry season, the river was fairly low - strong currents were not a concern for our heroic volunteers of all ages.
Click HERE to read more and see photos.
• • •
Malecσn Reconstruction
Our office on Olas Altas isn't the only thing that's closed... the Malecσn is too! A few weeks ago the City of Puerto Vallarta began a major reconstruction project of Vallarta's famous downtown boardwalk. Click HERE to find out why!
• • •
We appreciate your continued interest in our development! As always, we are here to help with any questions you may have, and we welcome your comments on our newsletter.
Sincerely,
The Rivera Cuale Team
Toll free from USA & Canada: +1 (888) 226-0563
From Mexico: (322) 223-3770
---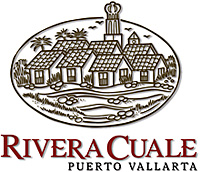 Old town charm, new town luxury... plus, the most convenient, accessible in-town location in Puerto Vallarta. That's Rivera Cuale - an award-winning, environmentally-sensitive riverfront community of full-time residential condominiums; secluded and quiet, yet minutes from downtown.

Click HERE to learn more about Rivera Cuale Puerto Vallarta.