Puerto Vallarta, Mexico - Vallarta favorites and world famous recording artists, Willie and Lobo are returning to the River Cafe for three shows only! These international musical luminaries will be sure to pack the house so make your reservations early.
Gypsy violinist Willie Royal and Flamenco guitarist Wolfgang "Lobo" Fink have stylized sounds from around the world. Gypsy, Celtic, Latin, Middle Eastern, and Western swing music all come together into a blend that bedazzles listeners.
Willie and Lobo first met in a Mexican cantina in 1983 and began performing together in the early 1990's before recording their first album and making official a pairing whose sound was almost impossible for fans to describe.
Between 1993 and 2006 they recorded 11 albums and performed countless live shows that transported listeners to far flung musical destinations like a magic carpet. They spent 17 weeks on the Billboard's World Music Chart in 1993, 10 weeks at number two.
The two went their separate ways a few years ago to the disappointment of their countless fans. During this four year hiatus the two played around with different projects, but none with the success and acclaim as The Gypsy Boogaloo Duo.
Today, the famous duo are back together again, and performing for three nights only at The River Café on February 15th, 16th, and 18th. These incredible and unique shows will be starting at 8 pm nightly so make your reservations now to ensure that you don't miss their show and a delicious dinner. (Minimum consumption: $400 pesos per person)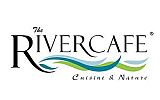 Open daily from 8 am to 11:30 pm, The River Café is located at Isla Rio Cuale #4 in downtown Puerto Vallarta. Reservations are recommended and can be made by calling (322) 223-0788 or online at RiverCafe.com.mx.

Click HERE to learn more about The River Café.