Puerto Vallarta, Mexico - Pretty much everyone and everyplace around the globe recognizes this time of year with some type of "Very Merry" celebration.
And while the holidays are often thought of as a time to drink and be merry, here in Puerto Vallarta they are an opportunity to EAT and be merry.
Famous for the wide variety of sensational cuisines found in its many restaurants, Puerto Vallarta is one of Mexico's premiere culinary destinations.
Add to that the city's tropical location - which means beaches, beauties and a steamy nightlife - and Puerto Vallarta offers a little something for everyone this holiday season.
And wonderful restaurants are all part of its festive Christmas vacation atmosphere. Here are a few of our favorites...
---
CAFÉ DES ARTISTES
Av. Guadalupe Sánchez 740, Old Town Puerto Vallarta
Celebrate Christmas with the Gourmet Tradition of Puerto Vallarta. On December 24th and 25th, Cafe des Artistes, which has earned a distinguished reputation as one of the best Restaurants in Puerto Vallarta - and in Mexico - will have two Christmas night celebrations with delicious menus that are sure to make you feel at home. Dine with your family and friends in the magical garden for $1080 pesos p/p, or enjoy the special 5 course menu in the cozy inside dining room for $899 pesos p/p. On December 25th you will also have the option to dine from the regular menu. Book your table in advance by calling (322) 222-3228 or reserve online at CafeDesArtistes.com.
---

DAIQUIRI DICK'S
Olas Atlas 314, Los Muertos Beach
Let the crash of the waves and ocean breeze be your back drop for Christmas Eve and Christmas Day dinner at Daiquiri Dick's, right on Los Muertos Beach. There are two special menus. On Dec 24th, start with Open Faced Duck Tacos with Avocado Sauce -OR- a Waldorf Salad with Apples, Walnuts & Raisins; followed by your choice of Vegetable-stuffed Roasted Turkey Breast topped with Oaxacan Molé -OR- Grilled Beef Medallions with a Red Wine Rosemary Sauce, garlic mashed potatoes & mushroom confit -OR- Spaghetti a la Bolognese with Parmigiano; and Coconut Bread Pudding for dessert. On the 25th, start with Thai Shrimp Soup with Lemon Grass, Mushrooms & Kafir Lime -OR- Caramelized Pear, Arugula & Goat Cheese Salad; followed by a Traditional Turkey Dinner with all the Trimmings -OR- Spice Rubbed Salmon with Cilantro, Mint and Pomegranate Raita -OR- Seafood Lasagna with Shrimp, Calamari and Mahi Mahi; and Chocolate Pecan Pie a la Mode for dessert. Reservations highly recommended and can be made by calling (322) 222-0566 or online at DDPV.com.
---

FUSION GOURMET
Pilitas #156, corner Amapas, Romantic Zone
This Christmas, experience a blend of authentic Mexican cuisine mixed with flavors from around the world with a fabulous 3-course dinner that starts with a complimentary Champagne cocktail at Fusion Gourmet Restaurant, Bar & Cafe. For Starters, you'll enjoy your choice of Pumpkin cream with cinnamon nuggets and golden seeds -Or- Long leaves of lettuce with caramelized pear, shrimp and raspberry dressing; followed by a Main Course of Turkey stuffed with fruit, bread and fine herbs served with pea puree with nuts, grilled vegetables and cranberry sauce -Or- Crown of shrimp on spinach cake with mushrooms, pineapple, paprika, anise and béchamel sauce; and Dark Chocolate Cake filled with strawberry & cream for dessert - all for just $495 pesos ($40 USD). Reservations are recommended, and can be made by calling (322) 223-1177 or emailing info@fusionpv.com.
---

KAISER MAXIMILIAN
Olas Altas #380 B, Puerto Vallarta Romantic Zone
Enjoy Christmas Dinner at Kaiser Maximilian Restaurant. On Monday, December 24th, they'll be serving up a special four-course Christmas Eve dinner menu with your choice of appetizer: Duck Confit Salad with sherry vinaigrette, caramelized squash, pears, mixed greens, gorgonzola -or- Spinach Strudel with mezlum and tomatoes -or- Ceasar Salad wih crispy potato croutons; a second course of: Butternut Squash Soup with chevre ravioli -or- Sauteed Shrimp with creamy polenta, bacon and greens -or- Raviolis with fennel filling, prosciutto, wild mushrooms and tarragon sauce; your choice of 5 distinctive and delicious main courses: Turkey Medallions stuffed with bread, fine herbs, nuts and raisins, pumpkin purée, fig sauce -or- Fennel-dusted Mahi Mahi, warm artichoke vinaigrette, olives, vegetable fricasée -or- Coffee-spiced Beef with sauce foyot, grilled vegetables, potato croquette - or - Seared Diver Scallops with butternut squash puree, salad of apples and pine nuts, prosciutto, truffle sauce - or- Pan Roasted Duck Breast, port sauce, foie gras, black pepper & rum and caramelized pineapple; and four dessert choices that'll satisfy the most discriminating palate, for $490 pesos per person + gratuity (Duck or Scallops $540 pesos). On December 25th, they'll be serving the regular a la carte menu and a special Turkey dish. Make your reservations online at KaiserMaximilian.com or by calling the restaurant at (322) 223-0760.
---

LA ESTANCIA - CasaMagna Marriott Puerto Vallarta Resort
Paseo de la Marina Nte. #435, Marina Vallarta
Enjoy a delightful Christmas Eve dinner buffet as if you were at home. On December 24th and 25th from 6 to 11 pm, CasaMagna will offer a wide variety of season traditional dishes perfect for the whole family. We will be having a salad bar, soup station, carving station, main courses such as grilled mahi-mahi and marinated pork loin, pasta station, pancake and waffle station, and last but not least, delightful desserts. There will also be live music so you and your loved ones will have an unforgettable evening. It will be a pleasure to have you with us for this special time of year and pamper you with our Marriott way of service. Price: Adults $490 pesos, Children $245 pesos + gratuities. Complimentary parking will be available. For more information or to make your reservations, call (322) 226-0017.
---

NO WAY JOSÉ! RESTAURANTE - BAR
5 de Febrero #260, South Side, Puerto Vallarta
Tu Casa en Puerto Vallarta wants your holidays to be warm and tasty, so to help, No Way José! is offering a special Christmas menu on December 24th & 25th... with live music! You'll enjoy a festive 4-course dinner that includes: Cream of Oyster Soup; your choice Salad: Holiday Greens - mixed greens, grapes, raisins and almonds tossed in a lime vinaigrette - OR- Christmas Mushrooms - mushroom caps stuffed with requeson and jocoque cheeses; your choice of Entrée: Beef Filet in Butter Sauce - succulent filet in spicy 3-chile butter sauce served with a cheese-stuffed Portobello mushroom -OR- Shrimp Zapata - jumbo shrimp wrapped in bacon and served with a mango mandarin sauce; and for Dessert: Hillside Sweet Potatoes with caramelized pecans and a touch of cream cheese - all for just $495 per person + gratuities! For reservations, call (322) 223-2853 or email reservations@nowayjosemx.com.
---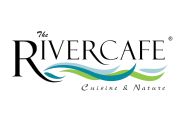 THE RIVER CAFÉ
Isla Río Cuale 4, Old Town Puerto Vallarta
It's time to get your party shoes on because The River Café is doing it up for the holidays! They invite you to join them for a scrumptious 3-course dinner, served to perfection in their elegant oasis on the Rio Cuale Island. You'll love their Pumpkin and Crayfish Soup (flambé with cognac, confit garlic, fine herbs and cream); Glazed Turkey Medallions (stuffed with dried fruits and served with orange zest-potato purée, sautéed season veggies and cranberry turkey au jus); and Pumpkin Cheese Cake (topped with strawberries and chocolate sauce). Together with live music and holiday cheer, this fine dining holiday extravaganza is only $395 pesos/person (beverages and tip not included). Festivities start at 4 pm on December 24th and 25th. Make your reservations today by calling (322) 223-0788 or sending an email to info@rivercafe.com.mx.
---
Providing the atmosphere, the proper attitude and the energy to attract people who know a great party when the see one, you can celebrate the holidays in style in Puerto Vallarta, Mexico! Keep checking back for additional Banderas Bay area Christmas Dinner menus, which will be added as more information becomes available.