Puerto Vallarta, Mexico - On the heels of an extremely successful sale in Toronto, International jewelry designer, Peg Steley, will be traveling to Puerto Vallarta to showcase her "jewels with attitude" on Saturday, January 19, from 11 am - 4 pm. This highly anticipated event will take place at The River Café, located on the natural oasis of the Rio Cuale Island in Old Town.
"The River Cafe is the perfect venue for my first public sale in Vallarta as my gracious hosts, Eva Sanchez and Margarito Larios, are not only great supporters of the Arts in Vallarta, but have also been involved with The Mexican Schools Project - a project started by friends of mine, Bob Johnson and Barb Crompton," explains Peg.
A self-proclaimed "nomad" in search of inspiration, Peg is the happiest when she is creating her dramatic, handcrafted designs.
"My jewelry reflects the yin/yang of my upbringing - the gritty and the pretty!" says Peg. "The corner 'stones' of my pieces are usually big honking rocks but they are interwoven with softness and delicacy, so that the overall effect is bold and adventurous, raw and refined."
On Saturday, Peg will be showcasing her Spring and Summer 2013 Collection. Inspired by her travels to warmer climates - Northern Africa, Bali, India, Australia, and Mexico - this assortment reflects the vibrant colors and aromas of exotic fruits and spices.
"Here I have used turquoise and coral from Tibet, seed beads from Mexico, both smooth and tumbled rocks of Aquamarine, Moonstone, Chalcedony, and Citrine, Mother of Pearl, re-used crystals from vintage chandeliers, slices of Agate Geodes, trading beads from Africa and resin from Bali," says Peg. "These pieces are easy to wear with a spaghetti strapped sun dress, t-shirt and jeans or swanning around the pool at dusk, Margarita in hand, swaying to the sound of Astaud Gilberto singing The Girl From Ipanema."
Items will be available for purchase along with select pieces from The River Cafe's own Martha Sanchez Jewelry Gallery. A portion of the sales will go toward the Mexican Schools project.
The River Café Jewelry Boutique is located in front of The River Café Restaurant. They are open daily from 9 am to 11 pm.
For more information, visit
PegSteley.com
or
RiverCafe.com.mx.
---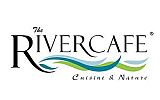 Open daily from 9 am to 11:00 pm, The River Café is located at Isla Rio Cuale #4 in downtown Puerto Vallarta. Reservations are recommended and can be made by calling (322) 223-0788 or online at RiverCafe.com.mx.

Click HERE to learn more about The River Café.