Puerto Vallarta, Jalisco, Mexico - On Saturday, March 22, 2014 El Arrayán Restaurant will open its doors - and its heart - to support MexPup, Puerto Vallarta's non-profit dog rescue organization that oversees the health, socialization, fostering, and chaperoning of these dogs while finding them a forever home.
El Arrayán owners Claudia and Carmen, who are both active MexPup volunteers that have worked with this group since it was formed, commented, "This is a cause that is very close to our hearts and we have been happy to share it with our staff and our customers who have been selflessly helping us support this noble cause."
This will be the third time that El Arrayán Restaurant has supported this great effort by donating the full cost of the food for their Mexpup benefit dinners. This time, they'll be serving a two-course menu during two different dinner seatings, the first at 6:00 pm and another at 8:30 pm, on Saturday, March 22.
The menu that Chef Alfonso Corona will be cooking up for the attendees' enjoyment while they are supporting this noble cause, includes:
Appetizers:
• Jamaica Flower Quesadillas - Corn tortilla with hibiscus flower and melted cheese
-or-
• Green Salad with avocado, tomato, crispy tortilla, panela cheese, and spearmint vinaigrette
Main Courses:
Make Your Own Tacos with your choice of:
• Cochinita Pibil - Pork leg marinated in spices from Yucatán, slowly cooked and then pulled, served with onions, habanero relish, and refried black beans
-or-
• Chicken with Mole - Homemade Mole with 14 ingredients, shredded chicken, served with rice and refried black beans
No matter which main course you choose, you'll enjoy El Arrayán's homemade salsas: Tomatillo-cilantro, Fire roasted tomato-morita pepper, and Smoked chipotle-garlic and their freshly made corn tortillas made from regional corn masa.
The price of this benefit dinner is $200 pesos per person (not including drinks or desserts), which will go directly to MEXPUP to help cover veterinary expenses, spay & neuter procedures, food and transportation. Tickets are on sale now at the following local establishments that support MexPup and their noble cause: Cassandra Shaw Jewelry, Coco's Kitchen, Café Canela and El Arrayán. For more information about Mexpup and their work, please visit MexPup.com.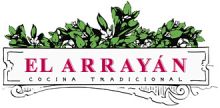 Located at #344 Allende, just a short stroll up from the Malécon in downtown Puerto Vallarta, El Arrayán is open Wednesday-Monday from 5:30 pm to 11 pm. Closed on Tuesdays. Visa, MasterCard and American Express Cards are accepted. Reservations online at ElArrayan.com.mx or by calling (322) 222-7195.

Click HERE to learn more about El Arrayán.