El Tuito, Jalisco, Mexico - Canadian horticulturist, Bruce Beckler, will serve as the 'Master Gardener' for the Tierra Alta eco development.
Located near El Tuito, about an hour south of Puerto Vallarta, Tierra Alta offers eco-friendly cabins for vacation and retirement. More than 30 cabin designs are available for construction on lots with a minimum of 1,600 square meters, and a model cabin is available for showings by appointment through Tropicasa Realty.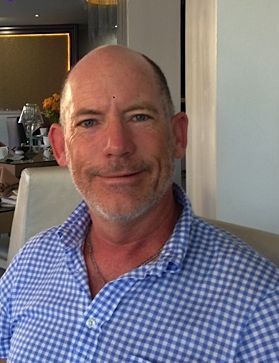 Bruce Beckler
David Kimball, owner/director of the Tierra Alta project said, "We are very fortunate to have someone with Bruce's talents, training and experience. Bruce will be a great asset for Tierra Alta. He has reserved his cabin lot here at Tierra Alta and he will become a part time resident after fulfilling some family obligations in Canada."
"Even when Bruce is away, he will provide gardening support and guidance for Tierra Alta residents using emailed photos of plant growth and color," said Kimball.
"We have some excellent flat property with good water access. Tierra Alta residents are welcome to use it. And we will also plant unused areas to raise crops for charitable contributions in the El Tuito area," he added.
Bruce Beckler graduated at the top of his class at the University of British Columbia with a Bachelor of Science degree in Agriculture. He studied in the Landscape Architecture Program at Guelph and was then hired by the Vancouver Parks Department where he worked in various positions over a twenty year period. Bruce was in charge of the Arboretum at Queen Elizabeth Park and he spent five years at the Bloedel Conservatory.
"I'm really pleased to be involved with Tierra Alta at this early stage in its development," Bruce said. "It's a project with the right mix of fun with gardening while we also do some planting and harvesting for some of the less fortunate families in the El Tuito area."
Set on 5 hectares of rolling hillsides, the Tierra Alta eco cabin development will comprise 21 country cabins built for weekend enjoyment or full-time living. With only 21 choice lots to choose from, and cabin/lot combined pricing starting at only $95,000 USD, reservations are already being taken. If you would like to see what the Tierra Alta lifestyle offers you, please call Tropicasa Realty's Wayne Franklin at (322) 222-6505, to set an appointment to preview the model cabin and breathe the fresh mountain air of El Tuito.