Puerto Vallarta, Mexico - There's always so much going on in Puerto Vallarta and around the Republic, it can be difficult to keep up with it all. So we've put together a brief overview of some of this week's news headlines from Mexico and around Banderas Bay, community announcements, and some not-to-be-missed weekend events.
Puerto Vallarta Expecting a Busy Cruise Year
The Puerto Vallarta Tourism Board is expecting a busy cruise year with a 16 percent increase in ship calls scheduled over 2014. And that comes on top of a 43 percent increase last year over 2013. The board said 131 cruise ships are expected to call this year bringing about 317,210 passengers to our city. The four cruise lines that visit most often, in order, are Norwegian, Princess, Carnival, and Holland America. Sixty-two cruises have already visited this year during the busy winter season, and 20 cruise ships are expected to visit our port in the June-to-September summer season. Forty-nine additional cruise calls have been confirmed for October to December 2015, and Puerto Vallarta's Maritime Terminal Director, Miguel Angel García Beltrán, said that 105 cruise ships have already confirmed for next year, making 2016 projections even stronger than those for 2015.
Aeromexico Offering Flights between Mexico City and Boston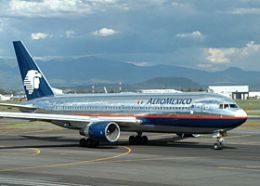 On June 1st, Aeromexico, Mexico's largest airline, began to operate six direct weekly flights between Mexico City and Boston in the United States. These flights are operated by Boeing 737 aircraft that seat 124 passengers - 12 in First Class – will fly between the two cities on Mondays, Wednesdays and Fridays. Passengers traveling from Boston to Mexico City can connect to 45 destinations in Mexico on Aeromexico such as Acapulco, Aguascalientes, Bajio, Cancun, Chihuahua, Guadalajara, Ixtapa, Los Cabos, Monterrey, Puerto Vallarta, Tijuana, Villahermosa; 16 major cities in Latin America such as Buenos Aires, Lima and Bogotá, among others; and three major capitals in Europe and 2 in Asia. With the start of flight service for this route, Aeromexico is now offering 80 flights daily from Mexico City to the United States, enabling it to ferry some 9,000 passengers a day between the two countries, which underscores the airlines commitment to offer its customers a bigger and better connectivity network, along with world-class service.
Successful Summer Splash at the Marsol Hotel
Last week's Summer Splash event, sponsored by the
Vallarta Shopping Directory
and the
Marsol Friday Market,
was a huge success, attracting lots of locals and visitors who enjoyed the festive atmosphere, the delicious food, an art exposition; a raffle for prizes and live music by local songstress Mikki Prost. Great raffle prizes, donated by members of the Vallarta Shopping Directory, including
Archie's Wok
, The River Café,
No Way José!
, Coco's Kitchen, Barcelona Tapas, Salud Super Food, Cassandra Shaw Jewelry, Shazel, Myskova Beachwear, Galería Vallarta, and World of Glass, made this fun-filled event one to remember. If you missed it, don't worry! There's still lots of fun in store at the Marsol Friday Market, which is open from 9:30 am until 1:30 pm every week from May through August.
Note: The Marsol Hotel is located at Fca. Rodriguez 103, next to Los Muertos Pier on the South side of Puerto Vallarta.
Plane Crashes on Mexico City-Queretaro Highway
At least five people died when an aircraft crashed on a highway during a test flight in central Mexico on Tuesday. "At 14:35 pm, shortly after takeoff from Queretaro International Airport, the control tower reported the accident. So far the causes that originated it are unknown," Mexico's Ministry of Communications and Transport
said in a statement.
The Mexico City-Queretaro highway was partially closed surrounding the crash site for security reasons and to facilitate emergency operations. The crashed plane was reported as a model Swearingen Metro SA226 -TC II, first built in the 1970s that can carry up to 19 people in its passenger version. Workmen on the crash site estimated the plane left a 450-to-600 foot path of destruction as it skidded along the highway, hitting up to 25 cars along the way.
Weekend Events in Puerto Vallarta and Around Banderas Bay
Click on titles for more information
• Vallarta Celebrates World Environment Day
• Friday Market at the Marsol Hotel
• VGB Rhododendron House Soft Opening
• Daiquiri Dick's Summer Sizzle Features Asia