El Tuito, Jalisco, Mexico - Javier Jimenez, a successful Vallarta businessman, will build an exciting new "modern cabin" at the Tierra Alta eco cabin development 2 kilometers from the mountain town of El Tuito in the oak-covered foothills of the Sierra Madres.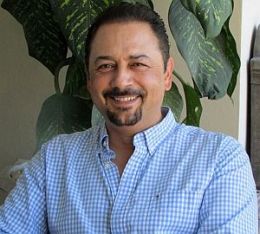 Puerto Vallarta businessman, Javier Jimenez
Javier has purchased a lot at Tierra Alta and is working with an architect to generate a unique cabin design. It will be built with natural materials such as wood, stone and adobe. But glass will also be an integral part of the design features. "We want lots of natural light in the cabin. And the weather here is so benign that we don't need to worry about insulating against the cold. So we can design a cabin with maximum light and minimal impact on the environment."
The year round mild climate was a factor in Javier's decision to build at Tierra Alta. "But I also really enjoy the natural beauty of this mountain landscape. There is a tranquility here that is a wonderful contrast to the intense heat and traffic of Puerto Vallarta."
David Kimball, president of the Tierra Alta operation said, "We are very pleased that Javier chose to build his cabin here. The result will be a very creative structure - unlike any other building in this area."
Javier says his cabin will be used mainly for weekend and vacation getaways. "But since Tierra Alta is only an hour away," Javier says, "I think we will end up using the place on a more frequent, spontaneous basis."
Javier expects to begin cabin construction in September.
---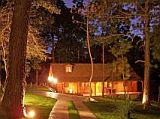 Set on 7 hectares of rolling hillsides, Tierra Alta is an Ecological Development selling lots for cabins in the oak forested foothills near El Tuito just one hour from Puerto Vallarta. If you would like to see what the Tierra Alta lifestyle offers you, please call David Kimball on his cell at 322-294-2141 or home office at (322) 222-9180. To enjoy an out-of-the-ordinary Mexico vacation and breathe the fresh mountain air of El Tuito, call 322-103-0901 for rental information. To learn more about Tierra Alta
Click HERE,
email
info(at)tierraaltatuito.com,
or visit
TierraAltaTuito.com.