Puerto Vallarta, Mexico - Here's the latest news from Purr Project, a non-profit, no-kill feline shelter located just north of Puerto Vallarta, Mexico, that provides homeless cats and kittens a recuperative stay with the ultimate goal of adopting them out to loving homes sterilized, vaccinated and disease free.
Shelter Update:
Simona's Senior Center is finally done! A group of volunteers went out to check out the finished building and were very impressed. It is so airy and also easy to keep clean with the tiles walls and floors. We are now in the process of getting a quote to update the Nursery building... which a generous donor has offered to underwrite! More on that later.
And speaking of the Purr Nursery... we are back up to 46 kittens spread out between the nursery, the clinic and another small bungalow. Unfortunately adoptions are at an all-time low, so many of the older kittens are destined to go into the yard soon as we have to make room for the younger ones. We'll be back with another adoption post at Daiquiri Dick's in November on Saturdays from 10:00 am to 1:00 pm, so hopefully we'll find some Furr-ever homes for our sweet kitties!
Purr Project 2017 Calendar:
If you don't have your beautiful PuRR Project Calendar for 2017, then you can pick one up at Daiquiri Dick's Restaurant for only $250 pesos! DD's also has a supply of the new PuRR coloring books and crayons to entertain your young ones during lunch or dinner, so bring the kids or grandkids with you for a great meal on the beach! We'll also have calendars, T-shirts, caps and can coolers for sale at our adoption booth just outside the DD's entrance on Saturday mornings starting in November.
3rd Annual PuRR Garage Sale
Our first fund raising event for this season will be another huge garage sale on Saturday, Nov. 12 from 9:00 to 4:00 and Sunday, Nov. 13 from 9:00 to 1:00. Last year almost everything sold out on Saturday, so plan to come early! We've been collecting donated items all summer and have a lot of stuff at great prices: Men's and women's clothing, household goods, office supplies, Christmas decorations, luggage, handbags, artwork & lots more! Location is in the Marina at Gaviotas 143. If you need directions or have items to donate, contact Linda at info(at)purrproject.com, or Marilyn at exkhan(at)usfamily.net.
Beach Luau at Sea Monkey, December 9, 2016
This is a fun one that you don't want to miss! Tickets include two drinks, entertainment, great raffle prizes and buffet tables filled with platters of pulled pork, corn on the cob, baked beans, cole slaw, fresh fruit and "kitty" cupcakes. Once again, all food and drink is generously donated by Troy Valens, owner of Sea Monkey, so ALL proceeds go to the shelter. Tickets are only $400 pesos ($20 USD) and it always sells out early as space is very limited. For advance tickets, contact Marilyn at exkhan(at)usfamily.net.
Read more at PurrProject.com.
---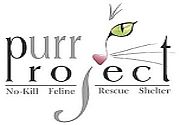 PuRR Project is a Non-Profit shelter in Puerto Vallarta, Mexico that provides homeless cats and kittens a recuperative stay with the ultimate goal to adopt them out to loving homes. All of our residents have been sterilized, vaccinated and are disease free. We accomplish this through our own efforts as well as collaboratively with other animal welfare organizations. Both monetary donations as well as donations of dry cat food are most welcome – and much appreciated. For more information, visit PuRRProject.com or send an email to info(at)PurrProject.com.