Puerto Vallarta, Mexico - The Palm Cabaret & Bar is proud to announce the many changes made to the structure of the venue. With poles removed, new seating, freshly decorated, new lighting and new sound, the reaction will be nothing but breathtaking as you notice that there really is not a bad seat in the house. Come check it out, as we are super excited!
November 21, 2018, marks the beginning of a new and exciting year in Puerto Vallarta, as the Palm Cabaret & Bar opens its doors to the theatre-going audience. With a variety of performances, it is certain that there is something for everyone. This year we welcome our standard favorites, mix in some new faces, and celebrate the return of acts that were missed. At The Palm Cabaret, we listened to our audience, and we delivered.
Our opening night is sure to be the talk of the town. For the second year in a row, we have decided to offer free tickets to this preview, and incorporate the evening with a well known charity in Puerto Vallarta. Last year we raised money for the El Parque de Los Azulejos mosaic project. The event was met with such huge success that repeating the idea was the only thing to do.
This year, our opening night will feature a star-studded set of performances by Kim Kuzma, Piel Canela, Fashionista's Jimmy James, Jesse Luttrell, Nate Buccieri, Bohemia Viva, and Miss Conception, who will also host the event. The event is now sold out, with all proceeds go to Corazón de Niña, a residence where 40+ at-risk children and youth of Puerto Vallarta find a new beginning and a forever home.
This year, we are opening our show with two amazing new acts:
Jesse Luttrell, who recently finished sold out performances in London, England, comes to The Palm Cabaret & Bar for the first time. He's New York's hottest young entertainer that brings you an unforgettable solo homage to the golden era of American entertainment from the spirit of Broadway to the glitz of Las Vegas.
You'll hear cherished standards and Broadway specialties along with other hits by Frankie Valli, Frank Sinatra, Blood Sweat and Tears, Liza Minnelli, Barry Manilow, Simon & Garfunkel, and many more! Jesse Luttrell: Showstopper! is sure to entertain classic showbiz aficionado of all ages.
"Jesse Luttrell is a dazzling amalgam of Liza, Judy, and Peter Allen. He's such a star!" – Legendary Village Voice columnist, Michael Musto
Jesse will open at The Palm Cabaret on Thursday, November 22 at 7:00 pm, with performances continuing through December 2.
Award-Winning Entertainer, Singer & Voice Impressionist Jimmy James makes a rare Puerto Vallarta appearance at The Palm. Performing ALL LIVE uncanny show-stopping voice impressions as well has his global hit, Fashionista.
Hailing from New York City and Los Angeles, James will take audiences on an amazing vocal journey of both contemporary & classic Voices: Adele, Cher, Barbra Striesand, Elvis, Stevie Nicks, Billie Holiday, Lana Del Ray, Judy Garland, Liza Minnelli, Patsy Cline, Bette Davis, Diana Ross & Lionel Richie, Eartha Kitt, Mae West, Karen Carpenter and more...
The Talented Mr. Jimmy James... catch him if you can! HEARING IS BELIEVING! Rich Little Endorsement: "Jimmy is absolutely amazing. I know what it takes to perfect an impression, and his are excellent. He has definitely done his homework... I was very happy to give him my own standing ovation."
Jimmy joins us for a limited time, beginning November 23 at 7 pm & running through December 8.
A special holiday treat this year. Miss Conception arrives in Puerto Vallarta for the first time in November. A dream of hers has always been to produce a Christmas show which the PV community will be fortunate to experience. Twas the Night Before Miss Conception, her new production, promises to not only thill with her signature costumes changes, but also have you rolling in the aisle with her off-the-cuff humor.
Be prepared to journey into the holiday world with many surprises that I am not allowed to mention at this time. This Puerto Vallarta sweetheart is known for her consistently sold out performances, and getting your tickets early is beneficial.
The 2018/2019 season has been a labor of love for the team at The Palm Cabaret. Never has such an array of talent graced the stage as it will this season. From Drag, Vocalists/Musicians, Comedians, Mentalists and Variety Acts, we promise there is something for everyone. Here's to a great new season at The Palm Cabaret and Bar!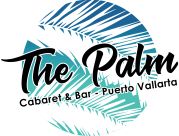 Open 7 nights a week, The Palm Cabaret and Bar features two shows per night, one at 7:00 pm and the other at 9:30 pm. They sometimes offer afternoon matinees as well. For more information and the 2018-2019 season's complete line-up, visit ThePalmCabaret.com.
The Palm Cabaret and Bar is located at 508 Olas Altas in the heart of the Puerto Vallarta Romantic Zone. Tickets to all shows can be purchased at the venue's box office, which opens daily at 10 am, or online at ThePalmCabaret.com. For more information, click HERE, call (322) 222-0200, or follow The Palm Cabaret and Bar PVR on Facebook.