Puerto Vallarta, Mexico - November 21 marked the beginning of the new season for The Palm Cabaret & Bar. Now in its 19th year, we welcome back some of PV's favorite entertainers, and usher in some new fresh faces to the 2018/2019 season lineup.
Firstly, we would like to thank everyone that attended the Opening Night event at the cabaret. The stars came out, the audience enjoyed, and Corazón de Niña benefited. The entertainers did not hold back as Vallarta was fortunate to experience the ultimate variety show. We'd also like to thank all the entertainers who volunteered their time to make this night as special as it was. A special thank you goes out to Harvey Malinsky and Cecil Kerfont for their help and dedication to this event.
Miss Conception returns early to Puerto Vallarta for the first time since her debut over 5 years ago. This time, instead of one new show, this costume reveal diva introduces two new and exciting themed shows. The first, "Twas the Night Before Miss Conception," takes the audience on a journey through Christmas land, wherever that may be. The show premiered recently in Toronto, and the sold-out performances had the audience to jumping to their feet.
AKA Kevin Levesque, Miss Conception has been working diligently with costume designers, video/audio designers and musicians to create what will no doubt be the most exciting production yet. Tickets for this show are already selling fast, and booking early is recommended. Details on the second show, "TV Land," to come in future articles.
Kim Kuzma returns to Puerto Vallarta for yet another season of music, laughs, and dance. The songstress extraordinaire never fails to have her audience dancing in their seats. This year, Kim Kuzma presents "Dancing Queen," a pop mix of Cher and Abba songs. Kim Kuzma also introduces everyone to new musical accompaniment, and a fresh new sound to the already flawless formula we know as the "Kuzma" effect. Kim has also ventured into her own business entrepreneurship in Litibu. BigBlu Expeditions takes you to heights you never knew imagined. Take a look at
bigbluexpeditions.com
for more information.
A new sound is born. Piel Canela has re-assembled, and re-invented itself with some of Puerto Vallarta's best musicians. Fernando Gonzalez leads this marvelous ensemble with familiar hits, and perhaps some original material. The band is made up of 5 masters of their musical instruments, Fernando Gonzalez, Gary Flores, Alberto Ramirez "Mimi" and Sam Rentira, all of which are all well known, and have been staples in the PV music community. Catch them on Sundays at The Palm Cabaret. We could not be more excited!
The master of the keys is back with two toe tapping shows. NateOnTheKeys treats us to guilty pleasure with "Big Gay 80's," a sweet mix of classic tunes ranging from Cindy Lauper to Micheal Jackson. Also on his agenda, is the "Artist Tribute Series." This includes classics by various well known artists, like Elton John, Whitney Houston, and Billy Joel, to name a few.
Nate Buccieri has performed extensively throughout New York City, the United States, and Europe as singer/songwriter, pianist, vocalist, accompanist, and music director. He is most often seen spiritedly entertaining with original, pop, jazz, and Broadway tunes in a variety of NYC clubs such as the famed Brandy's Piano Bar, the Duplex, and the legendary Don't Tell Mama.
Nate's repertoire encompasses a wide variety of styles, and he has privileged to perform in oodles of classical, jazz, and pop venues, event halls, theaters, churches, university campuses, both solo and with a number of classical and cabaret singers.
This year, we are opening our season with two amazing new acts.
Jesse Luttrell, who recently finished sold out performances in London, England, comes to The Palm Cabaret for the first time. He's New York's hottest young entertainer that brings you an unforgettable solo homage to the golden era of American entertainment from the spirit of Broadway to the glitz of Las Vegas.
You'll hear cherished standards and Broadway specialties along with other hits by Frankie Valli, Frank Sinatra, Blood Sweat and Tears, Liza Minnelli, Barry Manilow, Simon & Garfunkel, and many more! Jesse Luttrell: SHOWSTOPPER! is sure to entertain classic showbiz aficionado of all ages.
"Jesse Luttrell is a dazzling amalgam of Liza, Judy, and Peter Allen. He's such a star!"
- Village Voice columnist, Michael Musto
Jesse's performances continue through December 2, please check our online calendar for show dates.
Award-Winning entertainer, singer and voice impressionist, Jimmy James makes a rare Puerto Vallarta appearance at The Palm, performing ALL-LIVE and uncanny show-stopping voice impressions, as well as his global hit
Fashionista.
Hailing from New York City and Los Angeles, James will take audiences on an amazing vocal journey of both contemporary & classic voices: Adele, Cher, Barbra Striesand, Elvis, Stevie Nicks, Billie Holiday, Lana Del Ray, Judy Garland, Liza Minnelli, Patsy Cline, Bette Davis, Diana Ross & Lionel Richie, Eartha Kitt, Mae West, Karen Carpenter and more...
The Talented Mr. Jimmy James... catch him if you can! Hearing Is Believing! Rich Little Endorsement: "Jimmy is absolutely amazing. I know what it takes to perfect an impression, and his are excellent. He has definitely done his homework... I was very happy to give him my own standing ovation."
Jimmy joins us for a limited time, with shows running until December 8. Don't miss your chance to see this incredible show, click HERE to get your tickets TODAY!
The 2018/2019 season has been a labor of love for the team at The Palm Cabaret. Never has such an array of talent graced the stage as it will this season. From Drag, Vocalists/Musicians, Comedians, Mentalists and Variety Acts, we promise there is something for everyone.
Here's to a great new season!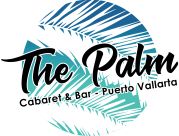 Open 7 nights a week, The Palm Cabaret and Bar features two shows per night, one at 7:00 pm and the other at 9:30 pm. They sometimes offer afternoon matinees as well. For more information and the 2018-2019 season's complete line-up, visit ThePalmCabaret.com.
The Palm Cabaret and Bar is located at 508 Olas Altas in the heart of the Puerto Vallarta Romantic Zone. Tickets to all shows can be purchased at the venue's box office, which opens daily at 10 am, or online at ThePalmCabaret.com. For more information, click HERE, call (322) 222-0200, or follow The Palm Cabaret and Bar PVR on Facebook.