Puerto Vallarta, Mexico - A trip to Puerto Vallarta wouldn't be complete without seeing some of the best shows available, and The Palm Cabaret and Bar has a full line-up of holiday shows that are sure to make your Christmas vacation "Very Merry!"
Since 'tis the season, we'll start out with Miss Conception, who continues to usher in the holidays with her show, "Twas The Night Before Miss Conception," a naughty and nice collection of live singing songs and costume changes.
'A Holiday Mashup' is what Miss Conception (aka Kevin Levesque) calls her new creation - and it's unlike any holiday show you've ever seen! This is your opportunity to meet some of the season's favorite characters and be introduced to new ones.
Standing ovations, and laughing till it hurts is not unusual for this show, and audiences certainly will not be disappointed. The show runs until January 3, and there are only a few remaining. Make sure you see it before it's gone. Performances are Mondays at 7:00 pm and 9:30 pm and Thursdays at 9:30 pm.
Duende is performing exclusively at The Palm this season, and their first show will be on Friday, December 21 at 7:00 pm. Expect the Unexpected!
Opening to sold-out shows for nearly every performance last season, Duende is proving to be a musical phenomenon. Geo Uhrich, the leader of the band, has put together a program that explores the very spirit of music: blending genres such as Classical, Celtic, Pop, Rock, Spanish and Gypsy into a fusion that is a joy to witness.
Geo plays 5 string Violin, Nylon Guitar and Guitar Synthesizer. Luis Rascon plays an electric 5 string Cello, Bass, Flute, Percussion and a 3,000 year old instrument called the "Duduk". Lilly Alcantara also plays percussion and is an wonderful dancer.
It is amazing to hear how much sound these three performers put out! Their secret is in the use of synchronized double looping, which allows them to play and record and play back - in real time; creating complex harmonic structures that sound like there are up to 6 or 8 musicians on the stage. There are no backing tracks - everything is done live right in front of the audience. You have to hear it to believe it!
"Duende is not your ordinary run-of-the-mill band. Duende is infused with extraordinary musical talent, creativity, art, dance and hybrid instruments which leads to the quintessential, avant-garde musical experience." - Deb Jean
On December 26 at 9:30 pm, renowned vocalist and actor
Michael L. Walters
will take the stage by storm in a unique, loving, and critically acclaimed parody of Dame Edna's fabulous Broadway shows! This fun-filled evening of glamor, music, and side-splitting laughter features incredible glittering gowns, outrageous comedy, original musical numbers, and of course a floral finale with Edna's signature gladioli! The Show has been hailed as a "Theatrical tour-de-force," so get your tickets TODAY for his latest show at the Palm,
Mouth of the Border!
Kim Kuzma owns Tuesday Nights with her show "Dancing Queen" at 7:00 pm & 9:30 pm. Kim and her band perform songs made famous by Cher and Abba. This is not an impersonation show, as the musical team is responsible for amazing re-arrangements, and mash-ups of the tunes you know and love. You have never heard "I Got You Babe" like this ever before. The band consists of Nate Buccieri on piano, Eduardo Leon on guitar, and Alexis Mena Torres on drums. Coming up, Kim Kuzma presents "The Best of Acústico," where she brings back previous band members to perform for you. Be sure to check out her special "Best of Acústico" performance on Christmas day with two performances at 7:00 pm and 9:30 pm.
Nate Buccieri
has performed extensively throughout New York City, the United States, and Europe as singer/songwriter, pianist, vocalist, accompanist, and music director. He is most often seen spiritedly entertaining with original, pop, jazz, and Broadway tunes in a variety of NYC clubs such as the famed Brandy's Piano Bar, the Duplex, and the legendary Don't Tell Mama.
Nate's repertoire encompasses a wide variety of styles, and he has privileged to perform in oodles of classical, jazz, and pop venues, event halls, theaters, churches, university campuses, both solo and with a number of classical and cabaret singers.
While in Puerto Vallarta, Nate treats his audience to 2 amazing shows. First, Nate performs "The Big 80's Show," a sugary pop collection of music from our favorite era. Don't be surprised to witness your favorites in a totally new way. His second show highlights the many iconic artists such as Elton John, Billy Joel, to name a few. A different artist weekly. Check out the calendar for details.
Fernando Gonzalez could not be more excited as his band Piel Canela gets better and better every week. This ensemble of musical talent consists of front man Fernando Gonzalez, Alberto "Mimi" Ramirez on acoustic and electric guitar, Gary Flores on drums, Sam Rentira on guitar, and Pepe Galván on bass, all confirming that hard work, dedication, and brotherhood truly does pay off. The warmth and friendliness that the band exudes allows for surprise guests to drop in and treat the audience to added entertainment. Playing every Sunday at The Palm, you never know what to expect from a Piel Canela performance, as no two shows are the same.
Created in 2010 and originating from Argentina,
Bohemia Viva
has toured through Latin America, Italy, The USA and Mexico. As a music duo, Andrea Mottura and Luis Lujan perform harmonizing blending vocals with the infusion of guitar styles to create unique musical versions of songs.
Bohemia Viva returns to The Palm for a very special presentation for the holidays, titled, "Spirit & Joy." This musical journey will take you through the Christmas classics in a style that only Andrea and Luis can deliver. Beautiful harmonies, Argentinian guitar and pleasing imagery, make this a Christmas event you won't soon forget. Tickets are selling fast for these special holiday performances on December 23 at 6:30 and 9:30 pm.
For a second time, Marti Gould Cummings drops into the Palm for a new show. This comedic singer, actress is known for her witty comebacks, and comical parodies. Be prepared to laugh and cry as she delves into her personal stories. An activist, this performer has a lot to talk about, and look out for her as she promotes her show on the street. She is a hard worker, and her performance shows it. Marti opened at The Palm on December 19th and is here for a limited time, with only 3 more shows: December 20 at 7:00 pm and December 22 at 7:00 and 9:30 pm.
The Palm Cabaret & Bar would like to wish everyone a safe and happy holiday season. We hope to see you soon!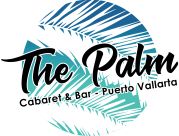 Open 7 nights a week, The Palm Cabaret and Bar features two shows per night, one at 7:00 pm and the other at 9:30 pm. They sometimes offer afternoon matinees as well. For this season's complete line-up, visit ThePalmCabaret.com.
The Palm Cabaret and Bar is located at 508 Olas Altas in the heart of the Puerto Vallarta Romantic Zone. Tickets to all shows can be purchased at the venue's box office, which opens daily at 10 am, or online at ThePalmCabaret.com.
For more information,
click HERE
, call (322) 222-0200, or follow
The Palm Cabaret and Bar PVR on Facebook.