Puerto Vallarta, Mexico - After an absence of several seasons, Luna Rumba will once again thrill audiences with their blend of World Music, incorporating Latin Rock, Gypsy Flamenco, Arabic Melodies, Cuban Rhythms, Celtic Riffs and Mediterranean Soundscapes.
Whenever this group has taken the stage over the years, the audience explodes in cheering and applause. It is clear that Luna Rumba captures the hearts and soul of their audience. Don't miss their limited run of performances at The Palm Cabaret on December 28, January 11 & 25, February 15 & 22, March 22 and April 5 at 7:00 pm.
Luna Rumba is a celebration of exquisite sound. There are many recognizable songs along with a mix of eclectic music. With accompanying vocals, fiery violin, rumba-Flamenco guitar, soothing flute, cool bass and exotic percussion instruments, their world-music style enthralls and excites.
Clearly, each member of the group is a superbly accomplished musician in their own right and the beautiful, interpretive, Spanish dancer that performs during many of their songs adds another level of creativity and depth to the show.
It is evident why Luna Rumba regularly sells out its shows. After a hiatus, fans are excited that they are coming back this season. Luna Rumba delivers one of the best musical experiences available in the Banderas Bay area, and audiences will once again fall in love with their beauty, creativity and unique sound.
Luna Rumba has re-invented itself and evolved, and has brought new members to the group. The fabulous Eduardo Leon will perform vocals and lead nylon guitar. Geo Uhrich, the creator and leader of the group, will once again inspire with his creativity and vision for the music, playing 5 string violin, nylon and electric guitars. Luis Rascon, who is a musical wizard, will thrill you with his drumming and multi-instrumental abilities! Young Ever Sanchez is solid on bass guitar; and Lilly, with her incredible dancing and skill on percussion, top off this amazing group.
The new Luna Rumba will play some of the old favorites, along with mixing in new energy and inspiration from Geo's travels in Africa and the Mediterranean. Original new music will merge with old favorites to give you a World Class musical experience! Welcome back Luna Rumba. We look forward to enjoying your astonishing music once again!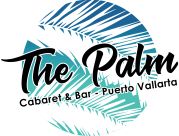 Open 7 nights a week, The Palm Cabaret and Bar features two shows per night, one at 7:00 pm and the other at 9:30 pm. They sometimes offer afternoon matinees as well. For more information and the 2018-2019 season's complete line-up, visit ThePalmCabaret.com.
The Palm Cabaret and Bar is located at 508 Olas Altas in the heart of the Puerto Vallarta Romantic Zone. Tickets to all shows can be purchased at the venue's box office, which opens daily at 10 am, or online at ThePalmCabaret.com.For more information, click HERE, call (322) 222-0200, or follow The Palm Cabaret and Bar PVR on Facebook.