Puerto Vallarta, Jalisco, Mexico - The fiery Argentine musical duo, Bohemia Viva, has returned to the Banderas Bay area for another great season of entertainment. Their new show, 'Reflections,' will debut in Mexico on January 16th at 6:30 & 9:30 pm at The Palm Cabaret & Bar in Puerto Vallarta.
Harmonizing and blending their unique vocals with the acoustic infusion of the guitar, Andrea Mottura and Luis Lujan present new diverse music each season, which has made Bohemia Viva one of Puerto Vallarta's favorite performance duos. Their seasonal BohemiaViva signature concert performances - from the ever-popular Christmas concert, Spirit & Joy, to their Valentine's Day concert, Desde El Corazón, - are musical experiences you will always remember.
A musical time capsule of songs and performance from many eras and styles,
Reflections
is their new presentation of Latin fusion from music that has inspired them from many cultures, languages and nations, including Argentina, Italy, Mexico, the USA and Canada - all places where Andrea Mottura and Luis Lujan have toured.
Performing in multi-languages from Spanish, English, Italian, Latin and Portuguese, the songs and music in Reflections tell the story as Bohemia Viva engages the audience to be part of the journey.
Their beautiful harmonizing vocals, coupled with the infusion of various guitar styles and original music, combine to create their popular and unique sound. Blending a bold selection of songs with stories of travel, cultural experiences, and their Latin heritage, Andrea and Luis weave a special connection with their audiences through song, stories and emotions.
Building upon the duo's vocal perfection, Bohemia Viva reaches back to their concert days in Argentina & Europe to bring to The Palm a truly unique Latin inspired concert with expanded sounds of percussion, bass and guitar to present a layered full body of harmonies, instruments and music. Reflections is something entirely unexpected from Andrea and Luis as the Puerto Vallarta audiences have yet to experience BohemiaViva with this bold selection of songs and concert sound.
BohemiaViva Concerts at The Palm Cabaret & Bar
Wednesday, January 16th at 6:30 & 9:30 pm - Reflections
Wednesday, January 23rd @ 6:30 pm - Luis Lujan
Wednesday, January 30th @ 6:30 pm - Reflections
Wednesday, February 13th @ 6:30 & 9:30 pm - Valentine's Special Desde El Corazón
Wednesday, February 20th @ 6:30 pm - Luis Lujan
Wednesday, February 27th @ 6:30 pm - Reflections
Sunday, March 3rd @ 6:30 & 9:30 pm - BohemiaViva Special Event
Wednesday, March 13th @ 6:30 & 9:30 pm - Reflections – Special Fiesta Show
Wednesday, March 20th @ 6:30 pm - Luis Lujan
Wednesday, March 27th 6:30 pm - Reflections Closing Night Special
Even with many of the shows songs performed in various languages, audiences are overwhelmed with enjoyment and emotions, as 'Reflections' is about all of us and how music is a universal connection. Come sing, dance and be part of the Bohemia Viva lifestyle of Freedom, Love and Unity.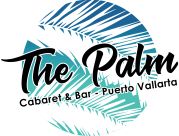 Open 7 nights a week, The Palm Cabaret and Bar features two shows per night, one at 7:00 pm and the other at 9:30 pm. They sometimes offer afternoon matinees as well. For more information and the 2018-2019 season's complete line-up, visit ThePalmCabaret.com.
The Palm Cabaret and Bar is located at 508 Olas Altas in the heart of the Puerto Vallarta Romantic Zone. Tickets to all shows can be purchased at the venue's box office, which opens daily at 10 am, or online at ThePalmCabaret.com.For more information, click HERE, call (322) 222-0200, or follow The Palm Cabaret and Bar PVR on Facebook.