Puerto Vallarta, Mexico - Three years ago, Branden & James showed up in Puerto Vallarta as relatively unknown entertainers. A lot has happened over the last several years and, today, this musical duo has skyrocketed to fame.
Theirs is an epic love story and a musical collaboration that has taken them across the globe on cruise ships, intimate venues, and large arenas as they share their incredible musicianship and charisma with audiences near and far. The soulful timbre of James on his cello combined with Branden's emotional and powerful vocals creates a sound that leaves audiences feeling moved and inspired.
Branden & James return to The Palm Cabaret this year to play a 5-week residence of their new show, "The Phantom Of The Greatest Showman." This show is a musical mash-up of two of the greatest love stories ever told. The cello and vocal duo present a concert of some of the world's most beloved melodies from these two epic movie musicals. They will also present several songs from their new album recently recorded with DECCA records producer, Patrick Hamilton. The show runs from January 19th-February 14th.
So just what is the appeal of these talented young men? First and most importantly, they are professionally trained musicians. Branden's breathtaking operatic voice is absolutely stunning and his smooth looks and smile make him an appealing entertainer. James is a classically trained master of the strings and piano and his cello accompaniment pierces the soul in the most delightful way. Together their harmonies are extraordinary and their musical accompaniment breathtaking.
Add to that the love that they share for each other, and you can not escape the magic that these entertainers deliver to their audience. Much to the delight of their family, friends and fans, Brandon & James were married in Puerto Vallarta in 2018.
The energy and fervor behind their music has a story to tell of their unique pairing. Branden had a successful career on stage and in recording prior to his meeting the Australian cellist, James Clark. Some of Branden's accolades include finishing as a finalist on America's Got Talent in season 8, appearances at The Metropolitan Opera, Lyric Opera of Chicago and Los Angeles Opera, two world tours with the Twelve Tenors and two solo releases worldwide.
James brought to the mix his own share of musical accomplishments as a guest cellist for Olivia Newton-John, Idina Menzel and Bernadette Peters in multiple concerts.
James initially came on board to musically direct one of many charity concerts in which Branden was performing, and their connection was so intense they began to play together regularly. The two started creating arrangements of "familiar tunes that make you listen to them as you've never heard them before." Shortly after playing their first public concert together, they began touring around the world with their original songs and innovative, classically inspired covers.
Since then, Branden and James have shared the stage with legends such as Sarah Mclachlan, Rita Moreno, Sally Struthers, Loretta Divine, Bruce Vilanch, Constantine Maroulis, Pia Toscano and The Pussy Cat Dolls.
Over the past few years, they have made international appearances in Australia, Dubai, Havana Cuba, Greece, Hong Kong, Italy, and Vancouver B.C. Stateside, they have continued their success with debuts at The Art House in Provincetown and 54 Below in New York City, introducing a brand new show called, "The Broadway Covers Project." This year, they will continue making new appearances at The Purple Room Palm Springs, The Palm Cabaret in Puerto Vallarta, Martini's Above Fourth in San Diego, and expand to performing arts centers in Florida, North Carolina and Northern California.
Branden & James have just recorded a brand-new, full-length, studio album with Billboard chart-topping producer Patrick Hamilton (Jackie Evancho, Katherine Jenkins, David Garrett) that is full of originals and covers specially written for cello and tenor.
2019 will be a big year for them as they release their new album recently recorded in Belgium with Decca Records. Branden has also inked a booked deal and recently penned his memoir, called "Lyrics of My Life," and set for release in November 2019.
Having gained worldwide recognition for their breathtaking talent, Branden & James will continue to amaze audiences Puerto Vallarta with their new show, "The Phantom of The Greatest Showman." You can catch their show at The Palm Cabaret on Jan 20, 24, 26, 31, Feb 2, 7, 9, 10, 14 at 7 pm; and at 9:30 pm on Jan 19, 27, 30, Feb 3. For more information and tickets, please go to ThePalmCabaret.com.
"A powerhouse cello and vocal duo." - The Fight Magazine, Los Angeles
"The always supportive, sometimes haunting power of the cello accompanying Branden's voice solidifies the classical sound, adds new depth to the popular, and allows the audience to just sit back and take it in... so movingly, that you may forget to breathe!" - Paul Lisnek, Host of Broadway in Chicago Backstage.
"Fantastic Performers, Incredible Musicians! A unique duo that has everyone mesmerized." - Michael Orland, Music Director for American Idol.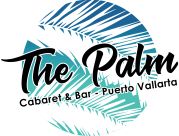 Open 7 nights a week, The Palm Cabaret and Bar features two shows per night, one at 7:00 pm and the other at 9:30 pm. They sometimes offer afternoon matinees as well. For more information and the 2018-2019 season's complete line-up, visit ThePalmCabaret.com.
The Palm Cabaret and Bar is located at 508 Olas Altas in the heart of the Puerto Vallarta Romantic Zone. Tickets to all shows can be purchased at the venue's box office, which opens daily at 10 am, or online at ThePalmCabaret.com.For more information, click HERE, call (322) 222-0200, or follow The Palm Cabaret and Bar PVR on Facebook.