Puerto Vallarta, Mexico - While 2018 was a good year, 2019 brings the hope of new beginnings, friendships, and exciting new talent to the Palm Cabaret & Bar. Up to now, the venue has experienced many changes in its appearance, now its time to introduce PV to some entertainment favorites and some more fresh new faces.
Nate Buccieri
will put a smile on your face. The master of the keys, Nate delivers two shows on the Palm stage. The first, a sweet and bubbly homage to the '80s, performing songs ranging from Whitney Houston to Bruce Springsteen. With Nate, requests are sometimes taken, and his ability to mash up several requests is quite remarkable. His second show, "The Artists Tribute Series," Nate takes on iconic artists from past and present, performing their hits with a style unique to him, on Tuesdays at 5:00 pm. No one hits the keys like NateOnTheKeys. Check the
online schedule
for additional performance dates and times.
Kim Kuzma continues her reign on Tuesday nights with "Dancing Queen." Accompanied by Nate Buccieri on the piano, Eduardo Leon on the guitar, and Alexis Mena Torres on drums, the show moves you through a series of iconic songs from Cher and Abba. What could be more fun? Kim Kuzma has been a regular in Puerto Vallarta for many years and is also known as one of the hardest working performers in town. The shows are every Tuesday night at 7 pm and 9:30 pm. Check out Kim's other venture at bigbluexpeditions.com.
Tribute artist extraordinaire Bonnie Kilroe returns to The Palm Cabaret on January 9 to present her incredible tribute to the 'Queens of Country Music' - for 7 shows only. As a professional and award-winning entertainer for the last 18 years, Bonnie has been singing and strutting her stuff to the enjoyment of audiences from Canada to Mexico. With her Country Queens show, Bonnie Kilroe takes her audience on a musical-comedy roller coaster, showcasing well-known country music celebrities from Dolly Parton to Patsy Cline.
Bonnie combines fabulous medleys of music, video and physical comedy, to produce a multimedia entertainment experience with professional production values, combined with surprising twists, which brings much laughter, delight, (and even some tears) to her ever-growing legion of fans. During her shows, Bonnie uses her skill as a performer to encourage audience participation, which always adds an extra element of novelty and surprise. Her natural comedic timing, striking looks and versatile vocals all help to create a mesmerizing feast for your entertainment senses! Bonnie will be appearing at The Palm Cabaret at 5 pm on January 9, 10, 12, 14, 17, 19 and 20.
Back again for another season are
Joe Posa and Tony Tripoli.
Starting January 9 at 7:00 pm, Tony will open the show with his hilarious stand-up routine describing his experience with the legendary Joan Rivers. A former writer for the comedian, Tony speaks from the heart, with a witty tongue and cheek admiration for Joan leading into his own personal experiences in the media world. He then introduces Joan's favorite impersonator, Joe Posa. Imagine yourself in the presence of the comedic diva where no one is safe from the zings that Ms Rivers was so famous for. Don't be surprised if you see Joe Posa wandering the streets as Joan inviting you to see the show on Jan 9, 10, 12, 17 & 19th at 7:00 pm and on Jan 11, 13, 18, 20 & 23 at 9:30 pm.
Los Angeles-based singer/songwriter Eric Michael Krop returned to Puerto Vallarta for another season on January 2, bringing his "Pop Goes The World" show to The Palm Cabaret stage. Presenting a blend of current and past pop tracks belted out in a voice you would not believe, Eric's range is outstanding and his passion, talent and warm personality are real. If you missed his first few shows, you still have 3 chances to catch Eric Michael Krop at The Palm - January 9 & 12 at 9:30 pm and on Jan 13 at 7:00 pm.
Miss Conception
aka Kevin Levesque opened her new show "TV Land" on January 7 at 7 pm. In this show, Miss Conception brings several TV personalities and characters from past and present to The Palm stage. Karen, from Will & Grace, Lucy, Wonder Woman, Baywatch and a special appearance of the Golden Girls, together again at the same time. How is this possible, you ask? Check out the show, playing every Monday at 7:30 & 9:30 pm and every Thursday at 9:30 pm.
The men of Piel Canela continue to "wow" their audience with masterful rhythm guitar, mind blowing percussion, and beautiful melodies. From Ricky Martin to Gypsy Kings, the choice of music is carefully chosen to thrill any music aficionados. Often, guests are asked to join them on stage, giving the spectators more for their buck, and a taste of other talented musicians in the area. Fernando Gonzalez fronts the band of five members which include, Pepe Galvan, Sam Renteria, Gary Flores, and Alberto Ramirez "Mimi" all of which are masters of their musical instruments. The band is proud to be at the Palm, and audiences reap the rewards of a great example of team-work. See them every Sunday at 7:00 pm.
The Palm Cabaret is excited to bring you an amazing line-up, with feature artists from all over the world. Keep a lookout for new and amazing additions as we head into the busy part of the 2019 season. Coming soon are Miss Coco Peru, Varla Jean Merman, Raja from RuPaul's Drag Race, David Hernandez and other surprises along the way.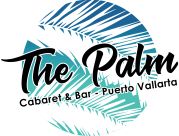 Open 7 nights a week, The Palm Cabaret and Bar features two shows per night, one at 7:00 pm and the other at 9:30 pm. They sometimes offer afternoon matinees as well. For more information and the 2018-2019 season's complete line-up, visit ThePalmCabaret.com.
The Palm Cabaret and Bar is located at 508 Olas Altas in the heart of the Puerto Vallarta Romantic Zone. Tickets to all shows can be purchased at the venue's box office, which opens daily at 10 am, or online at ThePalmCabaret.com.For more information, click HERE, call (322) 222-0200, or follow The Palm Cabaret and Bar PVR on Facebook.