Puerto Vallarta, Mexico - Opening to sold-out shows for nearly every performance last season, and this season's first two shows at The Palm Cabaret & Bar, Duende is proving to be a musical phenomenon.
Geo Uhrich, the leader of the band, has put together an amazing program that explores the very spirit of music: blending genres such as Classical, Celtic, Pop, Rock, Spanish and Gypsy into a fusion that is a joy to witness.
Geo plays 5 string Violin, Nylon Guitar and Guitar Synthesizer. Luis Rascon plays an electric 5 string Cello, Bass, Flute, Percussion, and a 3,000 year old instrument called the "Duduk." Lilly Alcantara also plays percussion and is a wonderful dancer.
It is amazing to hear how much sound these three performers put out! Their secret is in the use of synchronized double looping, which allows them to play and record and playback - in real time; creating complex harmonic structures that sound like there are up to 6 or 8 musicians on the stage. There are no backing tracks - everything is done live right in front of the audience. You have to hear it to believe it! Expect the Unexpected!
"Duende is not your ordinary run-of-the-mill band. Duende is infused with extraordinary musical talent, creativity, art, dance and hybrid instruments which leads to the quintessential, avant-garde musical experience." - Deb Jean
Duende will be performing two more shows at The Palm this season, on February 8th and March 15th at 7:00 pm. This amazing band's shows always sell out fast, so get your tickets TODAY at The Palm Cabaret!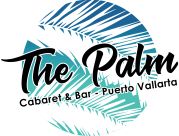 Open 7 nights a week, The Palm Cabaret and Bar features two shows per night, one at 7:00 pm and the other at 9:30 pm. They sometimes offer afternoon matinees as well. For more information and the 2018-2019 season's complete line-up, visit ThePalmCabaret.com.
The Palm Cabaret and Bar is located at 508 Olas Altas in the heart of the Puerto Vallarta Romantic Zone. Tickets to all shows can be purchased at the venue's box office, which opens daily at 10 am, or online at ThePalmCabaret.com.For more information, click HERE, call (322) 222-0200, or follow The Palm Cabaret and Bar PVR on Facebook.