Puerto Vallarta, Mexico - 'Symphonica' is a new musical project that blends elements of a symphony orchestra with the smooth, harmonic sounds of the musical duo, Bohemia Viva. With this season's highly successful show, 'Reflections,' Bohemia Viva has once again thrilled audiences at The Palm Cabaret with their unique style, gorgeous harmonies, beautiful instrumentals and fascinating stories.
Andrea Mottura and Luis Lujan have toured throughout Latin America, Italy, Mexico and the USA. Their beautiful harmonizing vocals, coupled with the infusion of various guitar styles and original music, combine to create their popular and unique sound. They blend stories of travel, cultural experiences and their Latin heritage to weave a special connection with their audiences through music and culture.
Their new show, 'Symphonica' is a pilot version of their upcoming show for the 2020 season. It will feature a small group of orchestra violins along with a cello, trumpet, flute, bass and percussion. For the 2020 season, they will perform with a full 70 piece orchestra to deliver the full expanded presentation of 'Symphonica.'
Bohemia Viva is thrilled to present this exciting, new, musical experience that is sure to result in an extraordinary performance! Open your eyes, your heart and your soul to the harmonies of Bohemia Viva, as you re-imagine versions of their classic songs, Don't Cry For Me Argentina, Unchained Melody and Stairway To Heaven, enhanced by the beautiful sounds of an orchestra.
With Bohemia Viva's inspirational music performed in multiple languages (Spanish, English, Italian, Latin Portuguese), enjoy a new symphony of life, laughter and fun with Vallarta's favorite Argentinian musical duo.
Be part of the Bohemia Viva lifestyle of freedom, love and unity as you celebrate with these exceptional musicians. Join Bohemia Viva on March 3rd for 'Symphonica 2019' with shows at 6:30 pm and 9:30 pm. For tickets and more information, go to ThePalmCabaret.com.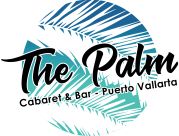 Open 7 nights a week, The Palm Cabaret and Bar features two shows per night, one at 7:00 pm and the other at 9:30 pm. They sometimes offer afternoon matinees as well. For more information and the 2018-2019 season's complete line-up, visit ThePalmCabaret.com.
The Palm Cabaret and Bar is located at 508 Olas Altas in the heart of the Puerto Vallarta Romantic Zone. Tickets to all shows can be purchased at the venue's box office, which opens daily at 10 am, or online at ThePalmCabaret.com.For more information, click HERE, call (322) 222-0200, or follow The Palm Cabaret and Bar PVR on Facebook.