Puerto Vallarta, Jalisco, Mexico - Puerto Vallarta's most endearing and enduring songstress, Kim Kuzma, has an electrifying new show this season, called 'Dancing Queen,' featuring the music of Cher and ABBA.
Kim has been a top headliner in Puerto Vallarta for 14 seasons now, and her staying power is due to a number of great qualities that she possesses. First and foremost is her absolutely fabulous voice. Kim is warm, friendly and very funny, which draws audiences to her and keeps them coming back. Her shows are always high-energy as Kim makes each show a Zumba experience with her high kicks and stage aerobics. And most importantly, she is always trying new things in her performances.
With breathtaking vocals, original style, edgy humor and non-stop energetic performances, Kim consistently delivers a remarkable performance each time she takes the stage. She consistently delivers a first-class show that people flock to again and again! Over the years she went from singing with backtracks to performing with a live band, which led her to become one of Vallarta's most celebrated musicians.
This season, Kim and her band are doing the favorites of ABBA and Cher with some Latin flavor. You'll experience songs, with rhythmic twists and even some mash ups of both Cher and ABBA in the same song. You can always count on Kim to add her special, signature flair to the music.
And just wait until you see Kim's fabulous costumes! They are absolutely gorgeous!
Kim has also added some new talent, by bringing on the superbly accomplished Nate Buccieri on the piano and vocals and newcomer Alexis Mena Torres on percussion, adding jazz and Cuban beats to the band. The incredible, Eduardo Leon, once again returns on guitar and vocals to complete the band!
Kuzma and the band offer up ABBA hits like, SOS, I Have A Dream, Chiquitita, and Mama Mia, just to name a few. All the songs are sung to perfection with energy and enthusiasm along with beautiful harmonizing provided by Nate and Eduardo. In fact, adding Nate Buccieri this season was brilliant and helped to make this show one of the best in Vallarta!
With Cher making music history, recording an ABBA album, Kim was inspired to combine the iconic music of legends Cher and ABBA, for a spectacular performance. Kim and Nate perform the mash up, If I Could Turn Back Time and Winner Takes It All in a simply amazing performance! We also hear the Cher favorite, "The Shoop Shoop Song," otherwise known as It's in His Kiss, which was another fantastic number.
Another highlight of the evening was when Nate and Kim performed the hit song, Walking in Memphis. The blending of the voices and the stellar musicianship on this song was simply astonishing! The audience also enjoyed a light-hearted version of the Sonny & Cher number, I've Got You Babe.
And, of course, a night of Abba favorites wouldn't be complete without Voulez-Vous and the signature song of the night, Dancing Queen, which are both absolutely spectacular!
Go see this show. It is one of the best in Vallarta this season and features one of the most talented and loved musicians that this town has ever known. Kim Kuzma performs 'Dancing Queen' every Tuesday night, through April 9th at both 7 pm and 9:30 pm. Get ready for a vibrant, fun and exhilarating performance that will be part of your favorite Vallarta memories! For information about the show or for tickets, go to ThePalmCabaret.com.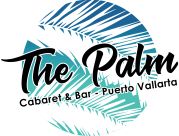 Open 7 nights a week, The Palm Cabaret and Bar features two shows per night, one at 7:00 pm and the other at 9:30 pm. They sometimes offer afternoon matinees as well. For more information and the 2018-2019 season's complete line-up, visit ThePalmCabaret.com.
The Palm Cabaret and Bar is located at 508 Olas Altas in the heart of the Puerto Vallarta Romantic Zone. Tickets to all shows can be purchased at the venue's box office, which opens daily at 10 am, or online at ThePalmCabaret.com.For more information, click HERE, call (322) 222-0200, or follow The Palm Cabaret and Bar PVR on Facebook.