Puerto Vallarta, Mexico - Last season, Miss Conception thrilled audiences at The Palm Cabaret with her travel-themed show, Where in the World is Miss Conception? I seriously wondered if this season's new show, Miss Conception's TV Land, could possibly exceed that stellar performance. Well, I'm happy to say that I was totally entertained by 'TV Land,' from start to finish!
Kevin Leveque created his lovable, energetic character, Miss Conception, almost 20 years ago and has been selling out shows around the world with 'live singing' shows ever since! The creativity that goes into each of Miss Conception's shows is impressive! The costumes, the original themes, the parodies, the singing, the drama, the side-splitting comedy are all a recipe for a spectacular entertainment experience!
Miss Conception delivers every time with her original shows featuring instant-costume-changes, exciting choreography, fabulous vocals and non-stop fun! Just ask her audience, who return again and again to see the adorable, quirky and exuberant Miss Conception.
'TV Land' opens with a wonderful video introduction to the sitcom, The Golden Girls, followed by Miss Conception depiction of Dorothy and the girls singing, "We are Family." Each television show that followed was introduced by an exciting sitcom video and Miss Conception portraying at least one of the TV characters and singing a delightful song parody.
From The Addams Family's Morticia, Sonny & Cher, Will & Grace and Married with Children to The Flintstones Family Cartoons, we were spellbound as our childhood television history unfolded before us, led by the charming, funny and oh-so-talented Miss Conception. There was even an episode of 'Name That TV Show.' We laughed uncontrollably as Miss Conception sang the parody, "I'm Too Sexy for My Suit," as she mimicked Pamela Anderson from Bay Watch.
Next, Pee Wee Herman made a hilarious appearance, followed by a Lucy and Ricky moment and another great song as Miss Conception brought Alberto Cuevas (El Diamante) back to the show to star as Ricky. There was also a Dance-A-Thon from The Simpsons, the longest running TV show of all time. We also enjoyed Miss Conception's version of "Genie in a Bottle" that celebrated the show I Dream of Jeannie. And Wonder Woman showed up joined by Superman featuring another great song parody, "I Need A Hero."
I always look around the audience throughout a show to see what people's reactions are to the entertainment. Everyone seemed totally into this show from start to finish. When I saw contagious smiling, laughing and spell-bound attention, I knew that Miss Conception had hit that 'sweet spot' with the audience. I totally fell in love with 'Miss Conception's TV Land' and I think you will too!
So if you are looking for some of the very best entertainment in Puerto Vallarta, go to The Palm and see 'Miss Conception's TV Land.' Her live singing show continues to keep audiences howling with laughter and leaping to their feet with applause. The creativity, originality, live vocals, dancing, costumes and incredible humor all add to up to a fantastic performance!
You can catch Miss Conception's performances at The Palm Cabaret in Zona Romantica Monday nights at 7:00 pm and 9:30 pm and on Thursday nights at 9:30 pm. For more information or tickets, please go to ThePalmCabaret.com.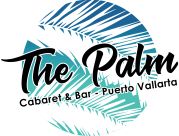 Open 7 nights a week through April 11, The Palm Cabaret and Bar features two shows per night, one at 7:00 pm and the other at 9:30 pm. They sometimes offer afternoon matinees as well. For more information and the complete line-up of shows, visit ThePalmCabaret.com.
The Palm Cabaret and Bar is located at 508 Olas Altas in the heart of the Puerto Vallarta Romantic Zone. Tickets to all shows can be purchased at the venue's box office, which opens daily at 10 am, or online at ThePalmCabaret.com.For more information, click HERE, call (322) 222-0200, or follow The Palm Cabaret and Bar PVR on Facebook.