Galería Vallarta

Visit our Art Gallery in Puerto Vallarta Mexico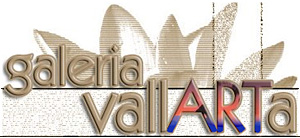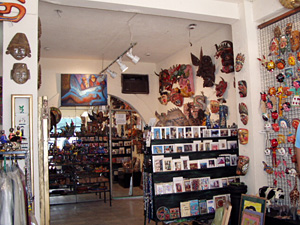 Galería Vallarta • Juarez 263 • Colonia Centro
Tel: [322] 222-0290 • WebArt@GaleriaVallarta.net
Visit the website: GaleriaVallarta.net

Since it's founding in 1989 Galería Vallarta in Puerto Vallarta Mexico has been ahead of the trend to present "art in all forms" including original paintings, limited edition lithographs, engravings, designer jewelry, and sculptures in bronze, wood, ceramic and mixed media to Vallarta art lovers.


Every piece of art on display at Galeria Vallarta is personally selected by gallery owner Barbara Peters, who is very active in the Vallarta art and cultural scene. She was one of the founders of the Old Town Merchants Association and the driving force behind the Old Town Art Walk, one of the most popular seasonal events in Puerto Vallarta.


Offering you the opportunity to own some of the most original art coming out of Mexico today, Galería Vallarta exhibits art works by Claudia Nery, Manuel Valles Gómez, Carlos Cuevas, Steven King, Victor Gutierrez, Javier Zaragoza, Dimitar and Helen Krustev, Ruben Garcia, Moises Gomez, Jaime Cabrera, Roberto Herrera, Nicolas de Jesus, Octavio Ocampo, Alejandro Colunga, and many other famous and up-and-coming Mexican artists.


Galería Vallarta is not only one of the most comprehensive art galleries in Puerto Vallarta, but it is also a favorite shopping spot for locals and tourists alike. Posters, collectibles, typical wood masks from Guerrero, contemporary masks from Durango, Huichol Indian art, a variety of indigenous handicrafts from all over Mexico and a selection of unique gold and silver jewelry are also available.


Personal service and attention to quality, packing, shipping and customer satisfaction are top priorities at Galería Vallarta. Barbara Peters invites you to visit her art gallery in downtown Puerto Vallarta, order original art from her website at GaleriaVallarta.net or send an email to WebArt@GaleriaVallarta.net for additional photos and information about any of the art works or artists she represents.

• B E L O W T H E F O L D •
PV Art Talk: Advice To Emerging Artists

Barbara Peters

No matter your age or education, the idea of becoming an artist or continuing the pursuit of your career as an artist opens the doors of creativity that can provide one with so much pleasure in life.