Health & Beauty
««« Click HERE for Recent Health & Beauty
---
7 Signs You Really Need to Make a Life Change in 2019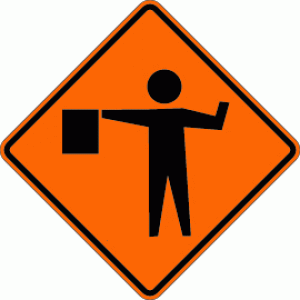 BanderasNews.com

Many people are focused on creating goals at the beginning of the New Year. But for some people, there are signs that making a change shouldn't just be a fun annual ritual, but is in fact really necessary. What should you look for? Psychiatrist Vinay Saranga M.D. explains.

---
Coffee Can 'Perk' You Up, But Does it Make You Smarter?

Coffee Abode

Whether you are a student studying into the dead hours of the night, or an office employee trying to concentrate on their work, the caffeine in coffee can give you the buzz you need to get over the finishing line. But does it actually make you smarter?

---
SETAC Wellness Center Now Has STD Detection Equipment

Paco Arjona

With new equipment as part of the IMPREP project sponsored by the United Nations Population Fund (UNFPA), SETAC opens its doors to a number of alternatives in detecting and treating sexually transmitted infections in an efficient and timely manner

---
8 Ways to Keep Your Sanity During the Holiday Season

Marie Callan

Staying sane during the holiday season is not as easy as it sounds - especially here in Puerto Vallarta, where it seems every day is a holiday - but these tips from psychological performance coach Dr. Alok Trivedi just might help make it truly 'the most wonderful time of the year.'

---
SETAC Community Center Second Annual Red Ribbon Gala

Paco Arjona

Tickets are on sale for the Second Red Ribbon Gala to benefit SETAC, a Puerto Vallarta non-profit whose mission is to reduce HIV and other STDs in the Banderas Bay region through education, detection and prevention. Mantamar Beach Club will host this fundraising event on Dec. 5, 2018.

---
An End-of-Life Plan is a Good Idea for Expats in Mexico

Wendy Jane Carrel, MA

If you live in Mexico and wish to save your loved ones considerable grief and time, it is important to understand what is involved when a foreigner dies in Mexico, and to have a plan in place. This goes for 18-year olds, 40-year olds, and especially for all persons over age 60.

---
The Cannabis Caravan is Coming to Puerto Vallarta

Diego Sancho

On Saturday, October 13th from 10 am till 2 pm, and again on Monday, October 15th from 10 am till 4 pm, the Centro Universitario de la Costa in Puerto Vallarta will be hosting 'The Cannabis Caravan,' a Medical Cannabis Conference & Expo, with a focus on education and commercialization.

---
Savvy & Well Seasonings: Made in Puerto Vallarta

Marie Callan

What started out as an online meal delivery service has morphed into a seasoning line produced right here in Puerto Vallarta. Savvy & Well now offers a line of 8 seasoning blends containing 5-14 herbs and spices that make preparing healthy and delicious food a breeze.

---
SE Spa at Grand Velas Among World's Most Luxurious

BanderasNews.com

Forbes Travel Guide named SE Spa at Grand Velas Riviera Nayarit among 'The World's Most Luxurious Spas.' The distinguished Verified Lists are compiled from data gathered by the company's incognito inspectors who stay at the properties and evaluate them on up to 900 standards.

---
NASHIELLI Plastic Surgery Puerto Vallarta • Guadalajara

Attraction Begins With You

One of the most appealing things about cosmetic surgery vacations is being able to relax and enjoy yourself while recovering from treatment. NASHIELLI Plastic Surgery Center offers aesthetic and reconstructive surgery in two of Mexico's popular destinations: Puerto Vallarta and Guadalajara.

---
Medical Myth: You Need Eight Hours of Sleep Each Night

The Conversation

There's no doubt that the eight-hour solid sleep myth is a recent cultural imposition. And although it satisfies our modern lifestyle, it does have its disadvantages, the greatest being its power to create insomniacs out of those who experience normal awakenings during the night.

---
Breast Cancer Awareness Events in Puerto Vallarta

Pamela Thompson

October is Breast Cancer Awareness month, so Healthcare Resouces Puerto Vallarta is organizing a variety of pink activities and events to promote awareness, honor breast cancer survivors and remember those who lost the fight. Everyone is invited to participate.

---
PrEP Program Officially Launched in Puerto Vallarta

BanderasNews.com

Thursday, September 13, 2018 was a historic day in Puerto Vallarta. It was on this day that the UN's PrEP (Pre-exposure prophylaxis) pilot program was officially launched in the Banderas Bay area and inaugurated at the S.E.T.A.C. LGBTQ Wellness Center in Colonia Versalles.

---
SETAC Community Center Now Has its Own Medical Office

Paco Arjona

A fully equipped medical office for patients requiring ambulatory care is now operating at SETAC, a non-profit organization and community center focused on the prevention of HIV and other sexually transmitted infections in Puerto Vallarta and the greater Bandera

---
Genetically Modifying Mosquitoes to Prevent Disease

Jason Rasgon - The Conversation

With the evolution of insecticide resistance in mosquitoes a certainty, GM technology has the potential to reduce the burden of mosquito-borne diseases across the globe, without the environmental and health risks associated with harmful pesticide use.

---
Assessing the Effects of Microplastics on Human Health

John Meeker - The Conversation

Given that human exposure to microplastics is widespread, results from animal studies are a cause for concern and an important factor for risk assessment. But, lab animals and wildlife are not accurate proxies for what might happen in humans due to differences among species.

---
New Study Reveals the Antioxidant Benefits of Sleep

PV Sleep Well

Sleep disorders are correlated with many diseases that are also associated with oxidative stress, such as Alzheimer's, Parkinson's, and Huntington's diseases. A new study published in the open access journal PLOS Biology found that sleep increases resistance to oxidative stress.

---
Tips for Surviving the Summer Heat in Puerto Vallarta

Marํa Francesca

During the summer months in Puerto Vallarta you can get heat exhaustion just by walking in the sun for five minutes, so we've put together some simple summer survival tips to help you make the most of your time here in the Banderas Bay area during this hot and humid time of year.

---
Site Map
•
Print this Page
•
Email Us
•
Top